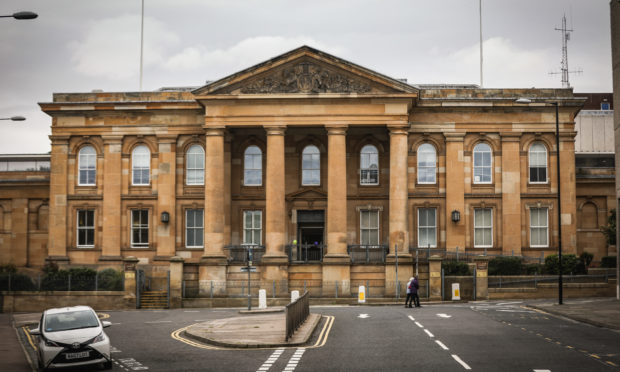 A serial fraudster has avoided jail after scamming would-be tenants out of more than £2,000.
Edward Laing, who told Dundee Sheriff Court his surname is now Crawford, conned five people into sending a total of £2,300 in the belief they were securing a flat in St Vincent Street, Broughty Ferry.
Fife conman pocketed thousands by asking for money to secure Broughty Ferry flat
Laing, of Back Dykes in Auchtermuchty, was handed unpaid work after admitting the offences which took place between May 16 and June 21 2018.
He was also ordered to make financial reparations to his victims.
The court heard the Fifer used the name Gary Brogan to advertise the property on Gumtree.
The 37-year-old duped two women out of £450, which they believed to be a deposit to secure a tenancy for the flat.
Laing also previously pled guilty to convincing another paid to transfer £450 each to him under the same pretext.
Another victim transferred £950 to an account to cover a deposit and one month's rent for the Broughty Ferry flat.
The property had been owned by its actual owner since 2017.
Laing rented the flat from the owner but had no authority to sublet it. He had been struggling to make rent payments to the owner following a period of unemployment.
His defence solicitor told the court Laing had "turned his life around" and had not offended since.
He said Laing understood the severity of his behaviour and accepted he was "out of control".
The court heard Laing now has full time caring responsibilities for his son and is in employment. He also cares for his daughter on the weekend.
The solicitor added: "For the first time he actually has someone else to think about other than himself."
Sheriff Lorna Drummond had previously warned Laing he faced a custodial sentence for the "serious charges".
However when he returned for sentencing, she said: "I am taking into account all that I have heard this morning. I recognise that you have caring responsibilities for your son and daughter and are in full time employment.
"That shows me that are able to have some stability in your life and therefore I am not going to impose a custodial sentence."
Laing was ordered to carry out 220 hours of unpaid work over a period of nine months and was placed under 18 months of supervision.
He was also ordered to make reparations to his victims, with the total of £450 to be repaid to one paid and £950 to another.
Laing had at least two other fraud offences on his record, as well as convictions for breaching bail and probation orders. He has previously served a prison sentence because of his convictions.