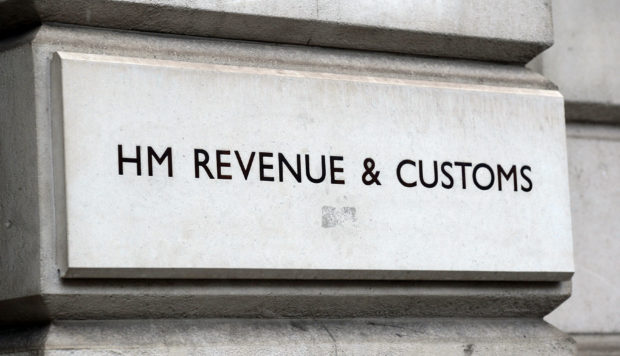 A ship's captain who conned the taxman out of £54,000 has blamed his late wife's betting addiction problem for the offence.
Robert McCaffray, 58, told Perth Sheriff Court he was helping to fund her online gambling habit prior to her death last year.
His lawyer said McCaffray had taken a lenient view of her spending addiction because of disability issues she was suffering from.
McCaffray was given six months to pay back £1,700 per month and sentence was deferred until September by Sheriff William Wood.
Solicitor Billy Rennie, defending, told the court yesterday: "This was his first offence. With his wife, and how she was, that has contributed to a man of his age coming to court in the first instance, having never troubled the courts in any other way.
"His wife had disabilities and she passed away in October. She had a gambling addiction and he took a lenient view of that addiction because of her disabilities."
McCaffray defrauded the taxman over a seven-year period and the court was told he was spending hundreds of pounds per day online betting.
The court was told that McCaffray's gambling was so bad that during some months every payment from his joint bank account was to a bookmaker.
McCaffray was employed as the skipper of a guard vessel patrolling international waters when he was caught by a large-scale investigation into tax evasion in the fishing industry.
Fiscal depute Eilidh Robertson told the court: "He was employed on a self-employed basis as the skipper of a guard vessel in the oil and gas industry at the time.
"In October 2015, an HMRC task force tackling tax evasion in the fishing industry identified the accused as a person of interest.
"It was uncovered that the accused had registered for self-assessment in March 2001 when he was working as a fisherman, but no income had been declared or tax paid.
"Evidence was obtained from the manager of the guard vessel and the book-keeper. He was earning between £39,000 and £56,000 per year but did not declare or pay tax on his earnings.
"The tax evaded amounted to £54,000. He did not hold a bank account in his own name. His money was paid into an account held jointly by his wife and son.
"Bank statements were obtained and showed significant payments to various bookmakers. There were dozens of transactions for hundreds of pounds per day to bookmakers."
McCaffray, of Newbigging Drive, Arbroath, admitted defrauding HM Revenue and Customs out of £54,000 between April 2008 and April 2015.
Mr Rennie said his client was still working in the same £50,000 per year job and was in a position to pay back the tax he had evaded within three years.