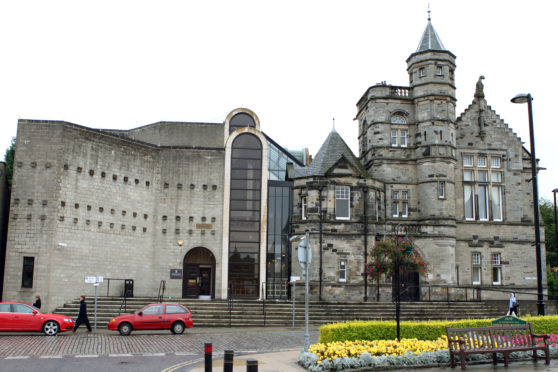 A mugger who threatened to stab her victim was given a four month jail sentence for what was her 51st crime.
Sharon Williams, 38, was said to have a prolific offending history.
She assaulted a woman in a Kirkcaldy street in August and grabbed her handbag, which contained £45.
The woman was injured in the attack in Laurel Crescent after she fell to the ground and Williams kicked and punched her.
On the same day Williams, who appeared in Kirkcaldy Sheriff Court from custody, had stolen meat from the nearby Coop, in Lauder Road.
Noting her criminal record spanned 20 years, Sheriff Alastair Thornton told her: "These two offences on the current indictment are your 50th and 51st offences.
"There are numerous incidents where you have offended by way of violence and dishonesty in your record.
"I don't detect any remorse in you but simply denial of the offences."
Williams had admitted the theft but denied the assault and robbery and was convicted by jurors at a trial. They cleared her, however, of brandishing a knife at the victim.
Of the threat to stab the woman, Sheriff Thornton said: "I am satisfied this was simply a threat and you did not have the means to carry out the threat."
He said the only appropriate disposal was prison sentence but took into account the length of time Williams had already spent in jail in relation to the case when determining the duration.