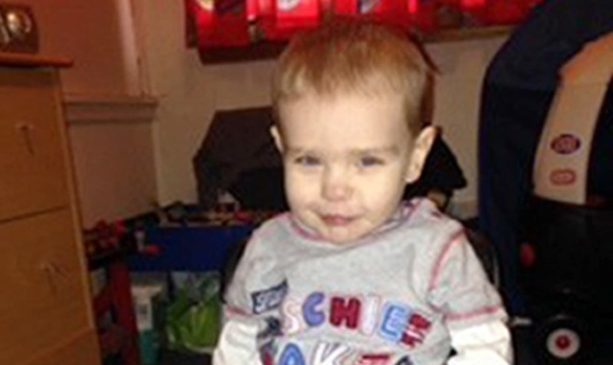 The Liam Fee murder trial heard a young boy say he made up a story about strangling the two-year-old.
In an interview days after Liam's death in March 2014, the child said he had put his hand over the toddler's mouth but said Liam was speaking afterwards.
The boy said later in the interview that he had made up the story.
Liam's mother Rachel Trelfa and civil partner Nyomi Fee deny murdering Liam at a house in Thornton near Glenrothes on March 22 2014 and blaming his death on another child.
A jury at the High Court in Livingston heard the boy, who can't be named for legal reasons, said he was punished by Trelfa and Fee.
In a filmed interview at social work offices in Glenrothes, in Fife – which was played in court – a boy claimed he had been put on "the naughty step" and made to write "lines" by the pair.
He said: "It was all my fault. That's what she (Rachel) was saying."
He added: "How was it my fault? I didn't understand."
The social worker asked him: "So you understand what happened to Liam?"
He responded: "Mmm, mmm."
The boy said Liam had gone to bed after an alleged strangulation but had later been "talking, eating and walking".
In an earlier part of the interview, the boy revealed that Liam – who the jury heard had a broken thigh and upper arm – was unable to walk far.
The youngster also told how Trelfa and Fee took him to a "snake house" in the town where they lived where there was a big snake called Hunter.
The Crown alleges that Trelfa and Fee subjected Liam to two years of abuse before his death.
Both accused deny all charges against them.
The trial, before Lord Burns, continues.