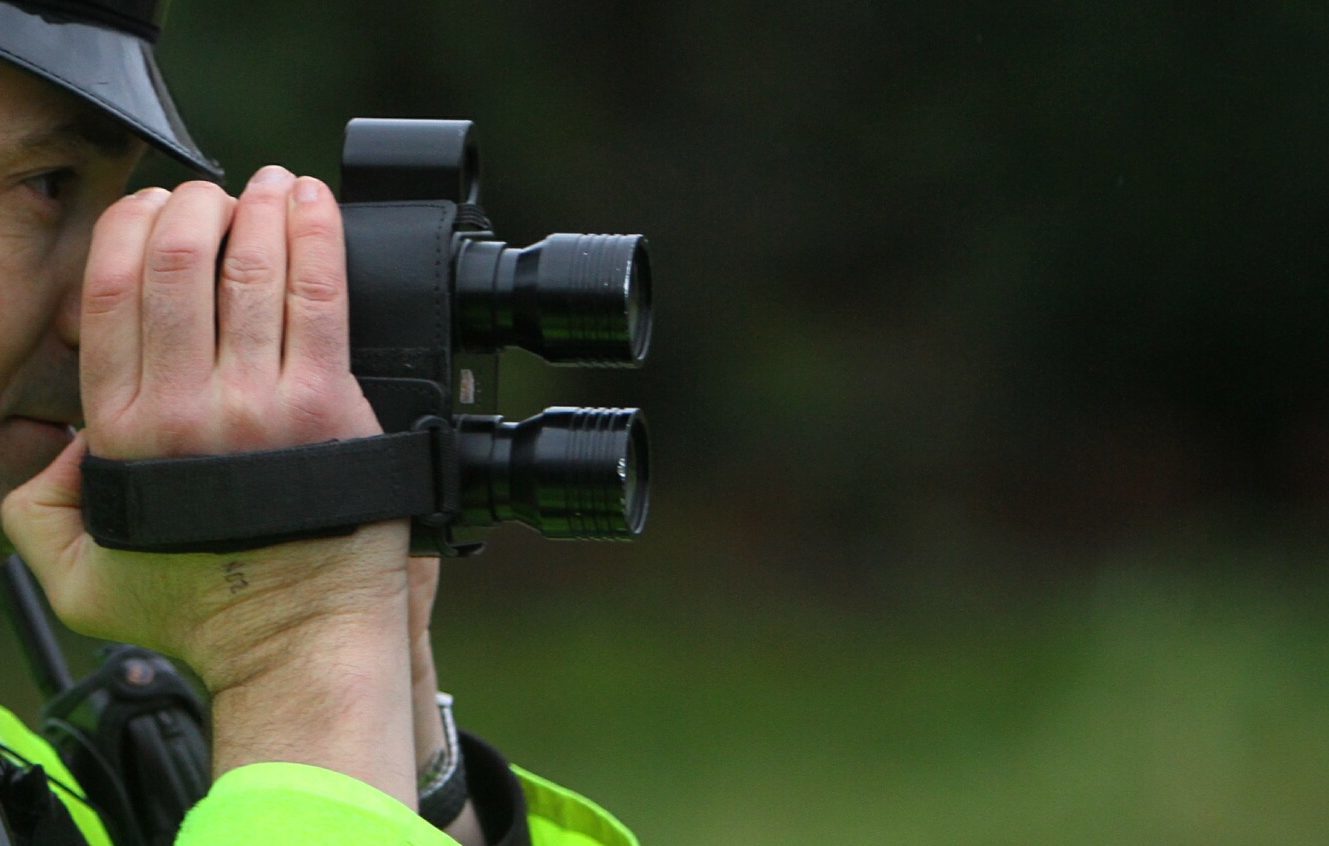 A Tayside sheriff has questioned the way speeders are being prosecuted after two men caught at more than 100mph on local roads avoided driving bans in the space of a week.
Sheriff Keith O'Mahoney told Faisal Naseem that he could have been banned if he had been charged with driving dangerously or carelessly at 106mph on the A90 Dundee to Perth road.
But the sheriff said his hands were tied because the Crown Office and Procurator Fiscal Service had decided to prosecute him under legislation which meant he was unable to impose a ban.
It was the second case in a matter of days which prompted Sheriff O'Mahoney to question the way in which ultra-high speed drivers are being prosecuted.
Naseem, 31, of Arbroath, admitted clocking 106mph on the A90 between Dundee and Perth on May 10 this year.
Sheriff O'Mahoney told Perth's Justice of the Peace Court: "The accused has pled guilty to driving at 106mph in a 70mph zone.
"In days gone by, that could potentially have been a charge of dangerous driving. However, it is a speeding charge and the maximum disposal available to me is six penalty points."
He noted that grocery shop owner Naseem had five points imposed on his licence for another speeding offence in 2016.
Sheriff O'Mahoney imposed six penalty points and a £500 fine.
Solicitor Joseph McPherson, defending, said father-of-four Naseem had gone into lockdown on his own after separating from his wife a few months ago.
He said it was the first time since lockdown was imposed on March 23 that he had been driving to Manchester to see his family and he had been distracted.
"He was emotional and pre-occupied," Mr McPherson said. "He apologises for the incident.
"He doesn't seek to excuse the speed at all. The road was completely clear of traffic and the driving conditions were excellent."
Days earlier, the same sheriff was critical of the Crown's decision preventing him from banning the driver of a 190mph supercar who was caught speeding.
Company director Liam Torrance was clocked speeding at 107mph in an ultra powerful £150,000 Honda NSX sports car. He told the court he never realised he was going so fast because his new hybrid supercar was too quiet.
Torrance also escaped a driving ban after Sheriff O'Mahoney remarked upon the Crown's decision on how to prosecute the case.
The sheriff noted Torrance – who has business links with a Formula One race team – already had three points from a previous speeding offence on his licence.
He told the court in Perth that he had no option but to let him stay on the road because he had not been given the power to impose disqualification.
A spokesperson for the Crown Office and Procurator Fiscal Service said: "The decision to prosecute an accused person, including the charges and the court in which proceedings should be taken, is made after careful consideration of all the evidence and circumstances in each case by a professional prosecutor, acting independently in the public interest."