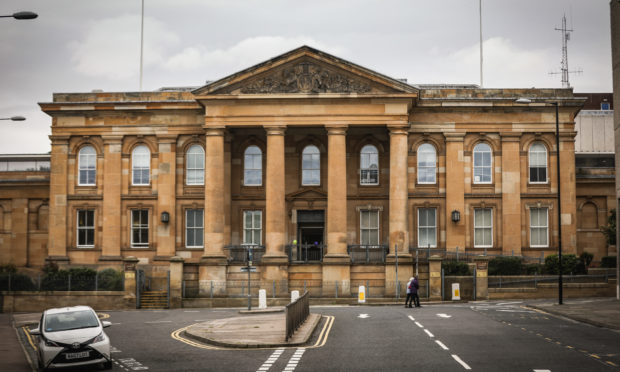 A tax-dodging transport boss is still being chased by prosecutors for his illicit profits more than a decade after he systematically conned the taxpayer.
Businessman Stewart Newing-Davis has been locked in a battle with the Crown Office as they have tried to claw back some of the £200,000 they claim he made through tax evasion.
The case goes back to March 2010 but Newing-Davis has repeatedly managed to avoid handing over the money he has been ordered to pay under proceeds of crime legislation.
The case will continue again after he failed to turn up at Dundee Sheriff Court yesterday for the latest hearing in the confiscation case.
Sheriff George Way said he did not know enough about the case to issue a warrant for Newing-Davis's arrest and said it should be calling in Perth in front of Sheriff Gillian Wade.
Last year, Newing-Davis was ordered to pay back just £7,000 under proceeds of crime legislation, despite making nearly £200,000 from his criminal activity.
Proceeds-of-crime action against Perth businessman put off again
The former transport chief managed to buy a £400,000 villa in France after systematically evading paying tax.
He was jailed for 32 months and the Crown eventually agreed with Newing-Davis that he should hand over just £7,042.16 from the sale of his French holiday home.
Counsel Mark Moir told the court: "Mr Newing-Davis accepts he benefited from significant criminal conduct to the sum of £174,179.33. The available amount is £7,042.16 – the equity in the property in France."
Mr Moir previously told the court that the figure being handed over by his client may end up being reduced further by a French property sale tax and the exchange rate.
It is understood yesterday's hearing was scheduled to establish what – if anything – Newing-Davis had actually handed over to prosecutors.
He was jailed after admitting conning the taxman. He was released on a home detention curfew after serving just a quarter of his sentence.
Newing-Davis, 51, who later claimed to be living in a hostel and driving a London bus for a living, was jailed for duping HM Revenue and Customs out of £174,179.
He forced staff to falsify VAT returns for more than a year.
Jailing him at an earlier sitting, Sheriff William Wood described it as "a substantial fraud upon the taxpayer."
The court was told that Newing-Davis, formerly of Bankfoot, Perthshire, had deliberately falsified accounts to avoid substantial VAT payments and then tried to blame his bookkeeper.
An audit of the company's books established he had underpaid the taxman by £174,179 in just over a year, between March 2010 and June 2011.
He formerly ran Bankfoot Buses, which was ordered off the road by regulators for trying to imitate Stagecoach services.
HMRC to seize shamed Perthshire businessman's assets amidst claims of luxury lifestyle funded by crime