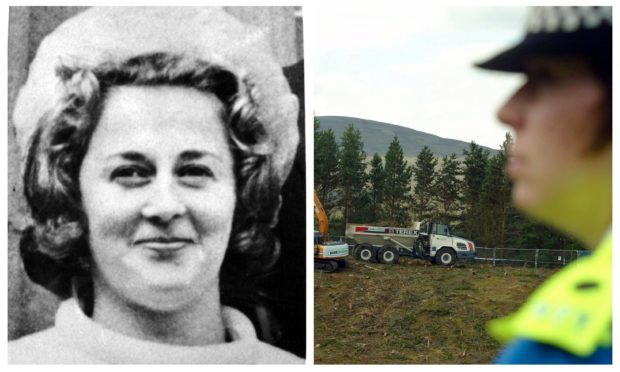 A pensioner will appeared in court next month, accused of murdering a mum and her son who vanished while on their way to Perthshire more than 40 years ago.
William MacDowell is accused of killing 36-year-old Renee MacRae and her three-year-old boy Andrew in 1976.
The pair were last seen driving out of Inverness in November that year. Mrs MacRae's BMW was later found burned out in a lay-by on the A9, near Dalmagarry.
Last year, detectives carried out an extensive forensic search of Leanach Quarry, near Culloden Battlefield. About 13 million litres of water was drained from the flooded quarry and sediment and silt were removed for detailed forensic examination.
However, no trace of Mrs MacRae or her son was found.
The case is now Britain's longest running missing persons inquiry.
As part of the revived investigation, more than 300 key witnesses were re-examined, with interviews conducted as far afield as Spain.
In September, officers arrested MacDowell at his home in the north of England.
The 77-year-old, from Penrith, faces two charges of murder and two of perverting the course of justice.
A preliminary hearing will be held at the High Court in Glasgow on October 12.
It was reported that Mrs MacRae left her home in Cradlehall on November 12, 1976, with both of her sons. She dropped her eldest son Gordon at her estranged husband's house and turned south on to the A9 in the direction of Perth.
She was on her way to visit her sister in Kilmarnock when she and Andrew disappeared.
Her car was spotted in a remote lay-by by a passing train driver. Police found the car charred and empty, but with a rug stained with blood matching MacRae's blood type.
Speaking at the time of MacDowell's arrest, Detective Inspector Brian Geddes said: "This investigation started when Renee and Andrew disappeared in November 1976.
"Their disappearance has had an unimaginable impact on the lives of Renee and Andrew's family and friends for several decades."
He said: "This has also been felt keenly in Inverness, but also across Scotland and beyond.
"Police officers and staff from across the country, as well as a number of partner agencies and contractors, have put an enormous amount of work into this investigation from 1976 to the present day.
"The remains of Renee and Andrew have not been recovered. However the searching of a large quantity of material removed from Leanach Quarry continues."
As well as the quarry at Leanach, a nearby earth quarry was also excavated more than 15 years ago by the then Northern Constabulary on the instructions of its chief constable Iain Latimer.