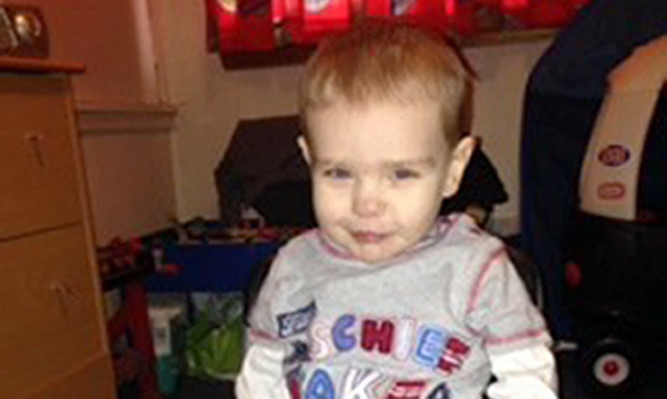 A boy witness in the Liam Fee murder case said he heard the two women accused of murdering him shouting "Liam's dead."
The trial of Liam's mum Rachel Trelfa, 32 and Nyomi Fee, 32 continued at the High Court in Livingston on Wednesday.
The pair are charged with murdering two-year-old Liam on March 22 2014 and blaming the killing on a boy.
The jury heard a recording where the boy told interviewers he heard Trelfa crying and telling her civil partner Fee that her son was dead.
"I saw it," he said. "That's how I know he died."
"Because I saw. I saw the buggy. That's why they were shouting and crying, 'Liam's dead'."
The boy said he heard Fee going into Liam's room.
Asked if anyone had blamed him for what happened, he replied that Fee had said "horrible things" to him.
The jury heard evidence that Liam's thigh bone may have been broken when he tripped over a toy and landed heavily on Lego building blocks less than a week before his death.
The court was told Liam suffered a catalogue of injuries including a broken arm and leg and a blunt force trauma impact to the abdomen which ruptured his heart.
In the interview, the boy described how the youngster held his thigh and appeared to be in pain after the fall just six days before his death.
He said Fee's remarks putting the blame on him had made him cry.
He added: "It does worry me. I'm sure I haven't been got in trouble by doing anything else to him."
In another part of the interview the boy claimed Fee had hit him and made him stand naked under cold showers.
He said she would also push him because he was shaking and shivering.
He said: "She'd say: 'Get to the shower. Get in'."
The interviewers asked: "What temperature was it?"
He replied: "Cold. She's actually watching me so I can't get out of the cold."
The boy said he was also made to write punishment lines wearing only his underwear.
Trelfa and Fee deny murder, blaming the killing on a boy and a series of other child abuse charges.
The trial, before Lord Burns, continues.