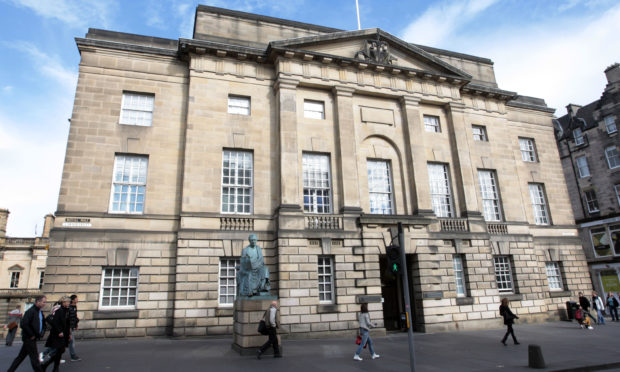 A sex offender who preyed on underage girls for more than a decade has been jailed for seven years.
Michael Grieve (66) began having sex with one victim when she was aged 12 and told her to keep it a secret.
Grieve had begun abusing the child when she was even younger as he molested the victim as a 10-year-old.
He targeted another victim from the age of eight and committed further indecency offences against two 12-year-old girls.
A judge told Grieve at the High Court in Edinburgh that his crimes were "an appalling course of conduct against children".
Lord Bannatyne said: "The offences before me are of the most serious nature. The charges extend over a considerable period of time and involve no less than four victims."
The judge added: "These sort of offences clearly do have a major impact on the victims."
Lord Bannatyne jailed Grieve for a further three months after more than 400 child pornography images, featuring girls aged between 10 and 14, were found on computer equipment seized from his home in Kirkcaldy.
He told Grieve that he would be placed on the sex offenders register indefinitely.
Grieve, of High Street, Kirkcaldy had earlier admitted seven indecency offences against children committed between 1979 and 1993 at houses in Fife, Angus and Perthshire and during car journeys.
He also pled guilty to possessing and making indecent photos of children at a house in Fife, prior to December 30 in 2012.
One of his victims, a 45-year-old woman, contacted police to report Grieve which set off a train of further disclosures from others who revealed the abuse they had suffered at his hands.
Grieve was questioned by police about the allegations made by the first woman to come forward and claimed they were "made up".
Defence counsel Brian McConnachie QC said that although the charges Grieve had pled guilty to were "very significant" a number of allegations of rape made against him were no longer before the court.
He said Grieve's acceptance of what he had done had prevented further anxiety and trauma for victims.
"He fully accepts that there is no alternative, in the particular circumstances of this case, to a custodial sentence," he said.
The defence counsel said Grieve had indicated he was "thoroughly ashamed" for his past actions.