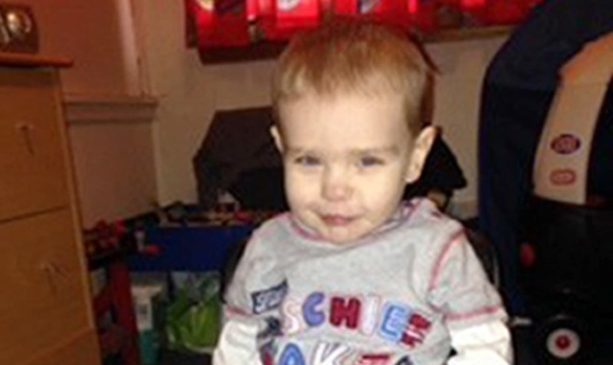 Two women accused of murdering Fife toddler Liam Fee were "panicking" as they tried to dismantle a makeshift cage in the wake of his death, a jury heard.
In a video interview recorded after the two-year-old's death at a house near Glenrothes in March 2014, a boy witness said murder accused Nyomi Fee and Liam's mum Rachel Trelfa reacted after they realised he was dead
He said: "They were panicking about the cage. They were asking where can the cage go?"
He was asked: "What happened to the cage then?", replying: "I don't know what happened to the cage. I don't know where the cage got put. The cage went right undone."
The boy said he saw another youngster kept prisoner in the cage, made from a fireguard and wire mesh from a bed.
He claimed Fee and Trelfa removed a mattress from the living room where they normally slept and put it in a bedroom.
The night Liam died, he said he and the other boy were stripped naked and doing punishment exercises.
He said the lesbian couple had forced him and the other boy to hit each other on the private parts with a training shoe and a tube of cream which caused him to bleed.
When they told him Liam was dead they ordered him and the other boy to get dressed quickly because police were on their way.
A jury at the High Court in Livingston heard the boy witness say in a video interview that both came "screaming around the house".
He said: "They never told the police because they thought they were going to get in jail for that.
In the interview he was asked: "Did you ever have to do anything to Liam?"
He answered: "No because he wasn't bad."
Questioned about how Rachel Fee made him feel he said: "Sad, unhappy."
He said she didn't like Fee because she would smack him.
Fee, 28, and Trelfa, 31, originally from Ryton, Tyne and Wear, are accused of murdering Liam in March 2014 and attempting to defeat the ends of justice by blaming the killing on a boy.
They are also charged with a catalogue of child abuse allegations.
They deny all the charges against them and the trial continues.