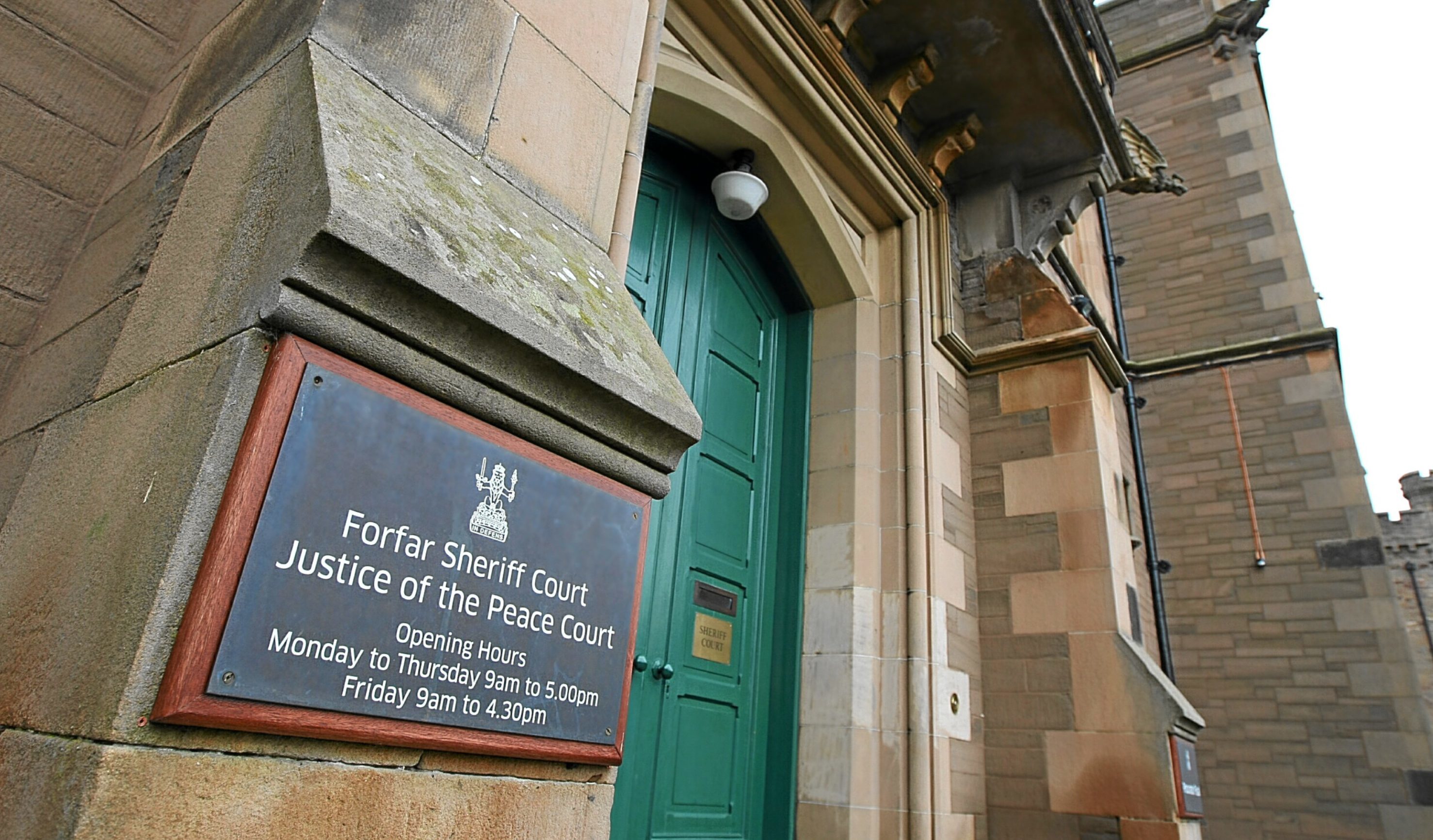 An Angus drink-driver has been ordered to carry out the maximum number of hours of unpaid work after an offence described by a sheriff as "folly of the highest order".
Lee Milne was over the limit and uninsured when he got behind the wheel "out of desperation" to get to a job interview on April 6.
The 30-year-old had earlier pleaded guilty to driving with an excess alcohol reading of 73 microgrammes — the legal limit is 22 — in Forfar's Restenneth Drive on April 6 and appeared from custody before Sheriff Gregor Murray having been on remand for the offence since then.
Defence solicitor Sarah Russo said Milne had been at a job interview in Dundee that morning and was offered the post, but had to be in the city for an early start the next day.
"There were no buses to get him there for 7am and he had been out drinking after he got the job.
"He jump started the car, someone had contacted the police and they turned up.
"This is not the first offence for drink-driving and his record does not make good reading as far as road traffic matters are concerned.
"The offence was borne out of desperation over the job, which has now obviously disappeared because of what has happened and his period on remand.
"During that time he has had the opportunity to reflect and is remorseful."
Sheriff Gregor Murray told Milne, of Restenneth Drive: "With your record you, of all people, ought to have known that what you did was folly of the highest order.
He imposed 200 hours unpaid work and banned Milne for five years.