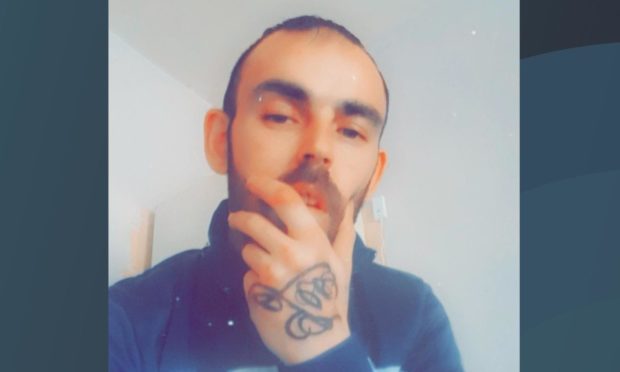 A pair of men who ambushed a Fife taxi driver and robbed him at knifepoint have been jailed for a combined total of seven years at Kirkcaldy Sheriff Court.
Andrew McKenna, 29, and John Wilson, 43, both prisoners at Perth, lured Floyd Taylor to an address in Cowdenbeath's James Court in the early hours of August 21 before McKenna held a knife to the terrified cabbie's throat and demanded all the money he had.
Just hours earlier, McKenna had also robbed the Good News store in Broad Street, again using a knife to threaten shopkeeper Mohammed Idrees prior to making off with just £40 in cash.
Appearing via video links at Kirkcaldy Sheriff Court, McKenna admitted two charges of assault and robbery and was sentenced to four years' imprisonment by Sheriff James Williamson. Wilson will serve 36 months behind bars for his part in the taxi driver robbery.
Fiscal Ronnie Hay told the court how Mr Idrees was in the final stages of an 11-hour shift in his shop on the evening of August 20 when McKenna, who was wearing a face mask, entered the store at around 9.05pm.
Mr Idrees had been outside having a cigarette and re-entered the shop when McKenna went in.
CCTV footage played in court showed McKenna taking a can of energy drink from a fridge before making his way to the counter.
It was then he brandished a six to seven-inch knife, telling Mr Idrees: "Give me the money or I'll stab you. Open the till and give me the money."
Mr Idrees told McKenna he could not open the till and tried to use a cordless phone to call police, at which point McKenna repeatedly tried to grab the phone from him.
Mr Idrees then gave McKenna, who was said to be a regular in the shop, a quantity of £10 notes from his own pocket before McKenna ran out.
Mr Hay then revealed how taxi driver Mr Taylor, who was driving a Toyota Avensis for Cowdenbeath Taxis, was called at around 12.45am on August 21 by a male requesting a taxi at James Court, where McKenna lived.
On arrival, Mr Taylor saw two men who asked him to turn his vehicle around.
However, before he could put the taxi into reverse, Wilson opened the passenger door and McKenna opened the driver's door.
McKenna held a four to five-inch knife to Mr Taylor's throat and said, "Money now", at which point Mr Taylor handed over a coin dispenser but McKenna then said: "And the rest…"
Mr Taylor then handed over a small shaving-style bag containing cash and McKenna and Wilson ran off.
Around £150 in loose coins and banknotes had been stolen and Mr Hay said an "extremely shaken and upset" Mr Taylor contacted police.
McKenna's solicitor Alexander Flett told the court his client had had significant issues with alcohol and drugs, and had needed money for a crack cocaine habit which had "spiralled out of control".
"The charges here are clearly significant, but what they are not are sophisticated," Mr Flett admitted.
However, Sheriff Williamson told McKenna: "These offences are not sophisticated but what they are also not are spur of the moment and what they are not are opportunistic. There's a degree of planning involved in both.
"These offences have clearly caused those involved some considerable distress."