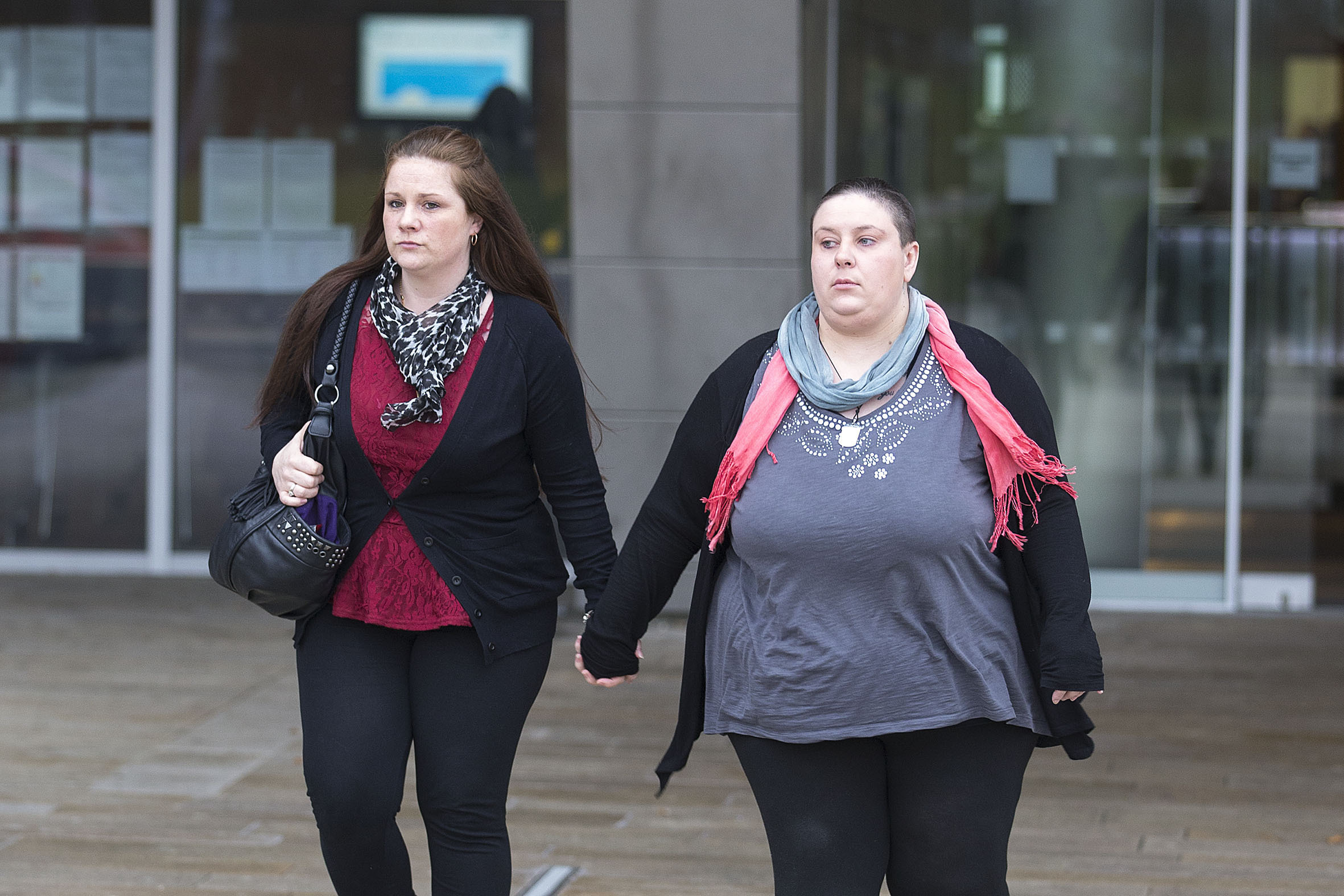 A teenage girl who hurled abuse at child murderers Rachel Trelfa and Nyomi Fee outside court was spared jail.
The girl's lawyer Alan Jackson successfully argued that if she was sent to jail she might be regarded as "some kind of hero" for verbally attacking the pair.
She hurled verbal abuse at the Fees before a police officer ordered her to be quiet, Livingston Sheriff Court heard.
A television news crew recorded the 17-year-old – who can't be named for legal reasons –shouting homophobic comments at the lesbian couple as they arrived at the High Court in Livingston.
Trelfa, 31, and Fee, 29, were on trial for murdering Rachel's son Liam Fee and trying to blame the killing on another child.
They are currently awaiting sentence after being convicted earlier this week of murder, attempting to defeat the ends of justice and a catalogue of child assault and neglect charges.
They have since been dubbed "the most hated women in Scotland" because of the cruelty they showed to two-year-old Liam who was in agony from a broken leg and arm from nearly a week before he died of a ruptured heart.
The teen, from Livingston, West Lothian, had just been released from police custody on the day of the incident on May 12.
She was immediately re-arrested and appeared from custody again the following day charged with an aggravated breach of the peace.
She pled guilty to behaving in a manner likely to cause a reasonable person fear or alarm by shouting and swearing aggravated by sexual orientation.
Sheriff Jamie Gilmour took other unrelated offences into account when he sentenced her to be electronically tagged on a nine-month curfew and placed under supervision for two years with 200 hours of unpaid work to be completed within nine months.