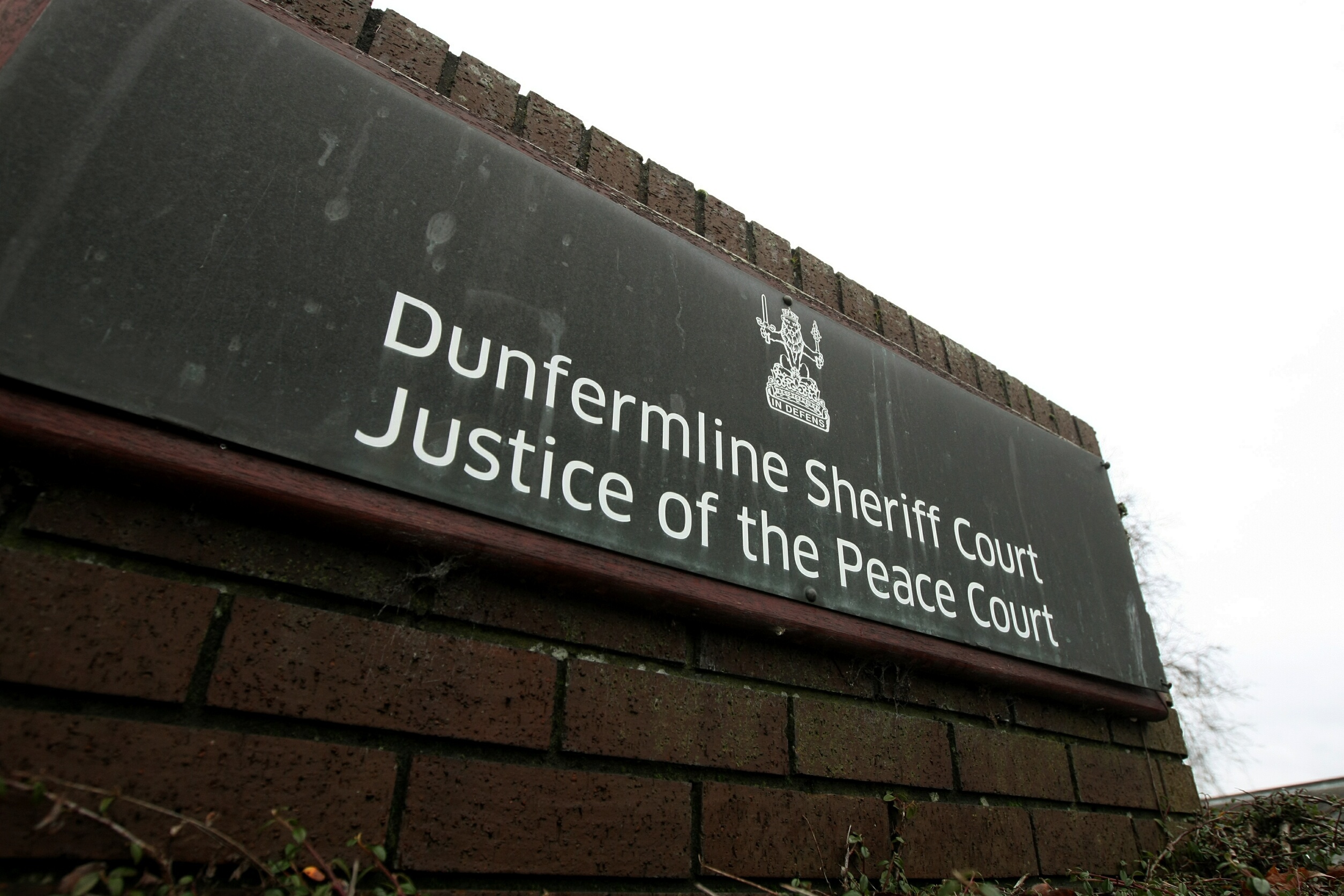 A 56-year-old Fife dad ran out of his house in his pyjamas and bare feet, chasing a drugged-up burglar who had just ransacked his daughter's bedroom.
Have-a-go father John Hawkins pursued the tattooed thief from his home, out of the garden, up a hill and into the next street, shouting at him to return the stolen goods.
Housebreaker John O'Connell eventually threw away his haul including a bank card, passport and cheque book and ran off.
Mr Hawkins was disturbed by noise in his home early in the morning and discovered his daughter's bedroom had been "turned upside down".
Connell had broken into the ground floor room by prising the window open with a garden fork but fortunately the girl was away staying overnight at a friend's house.
Heroin addict Connell, 31, a prisoner at Perth, has a schedule of previous convictions running to ten pages and appeared in the dock at Dunfermline Sheriff Court with a distinctive tattoo on his face.
He admitted that on October 27 last year he broke into the property in Park Place, Dunfermline and stole items including a cheque book, bank card, travellers' cheques, driving licence and foreign currency.
Depute fiscal Graeme Jessop told the court that Mr Hawkins and his wife Morag, 53, live with their daughters in a house which overlooks Dunfermline's Public Park.
At 6.30am, the couple woke up after hearing noises coming from the downstairs bedroom of their daughter, who was away at the time.
"John Hawkins made his way downstairs and noticed that the bedroom light was on and the bedroom window was wide open," said Mr Jessop.
"Alarmed, Mr Hawkins went outside and at this time saw the side security light activate and a male run from the side of the house and away from the locus towards the junction of Transy Place.
"Mr Hawkins gave chase and caught up with the accused at Transy Place. At this time, Mr Hawkins shouted to the accused to drop the items he was carrying.
"The accused threw a passport, driving licence, chequebook, coins and bank card at John Hawkins."
Two neighbours were awakened by shouting. They looked out their bedroom window and "observed a male throwing items towards Mr Hawkins who was in his pyjamas and bare foot".
One of the neighbours went outside, spoke to Mr Hawkins and then the two went looking for the thief but he had disappeared. They searched the surrounding streets but could not find him.
On returning home Mr Hawkins found that his daughter's room and had been "turned upside down".
It was later discovered that the ground floor window had been levered up using a garden fork and that Connell had entered the bedroom, hallway and office area before being disturbed.
Police also found a "one hit kit" used by heroin addicts, which had been left lying on the floor. DNA from the fork and drug kit linked to crime to Connell, who had been living in Upper Millhill Street at the time, not far from the scene of the break-in.
Defence solicitor James Moncrieff said his client had "a history of drug problems". He added, "He's been in and out of custody most of his adult life".
Sheriff Craig McSherry said, "Having been engaged mainly in petty theft and dishonesty you then took it upon yourself to break into somebody's house, causing damage, ransacking a girl's bedroom."
He jailed Connell for 20 months.