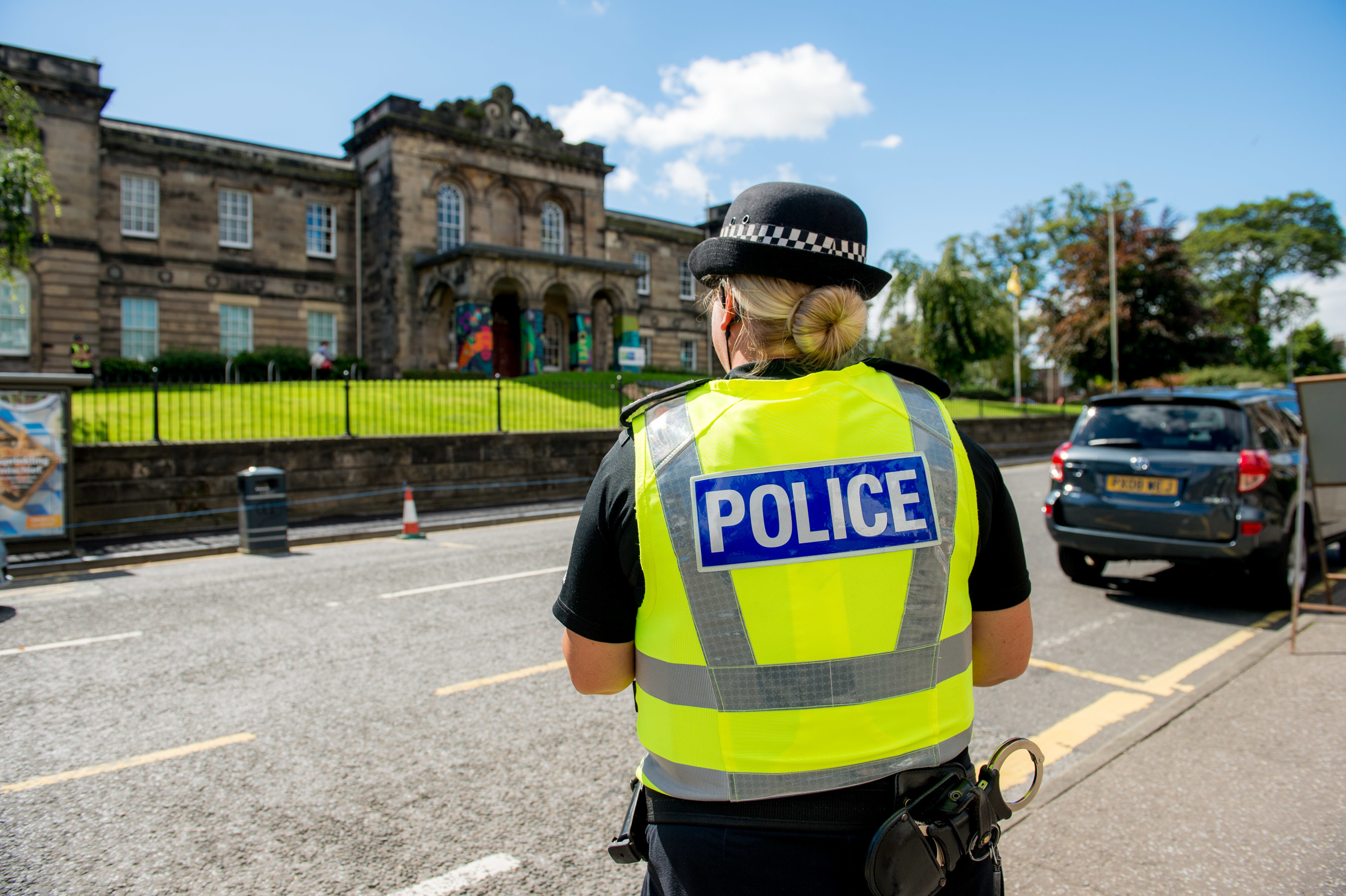 A man has appeared in court in connection with an alleged handbag theft in Perth.
David Edevane has denied stealing from a 73-year-old woman outside the city's AK Bell library.
The 30-year-old appeared from custody at Perth Sheriff Court on Wednesday, just days after police revisited the scene and made an appeal for fresh information.
Edevane faces accusations he stole from pensioner Irena Miller in the grounds of the York Place library on Sunday, August 14.
It is alleged that he made off with her handbag and its contents.
Edevane, whose address was listed on court papers as Greyfriar's House, Princes Street, Perth, tendered a plea of not guilty during a brief appearance before sheriff Fiona Tait.
He was released on bail, but told he must be available to attend any identification parade called by police. A trial was set for November 21, with an intermediate hearing on November 3.
Police returned to the library on Sunday and questioned dozens of passers-by.
They issued an appeal to trace a dog walker and a taxi driver who were understood to have been in the area at the time.
Police gave advice to woman in Perth after a series of similar but separate thefts over recent weeks.
They urged shoppers not to take more money than they needed when they went out and encouraged people to leave expensive items at home.