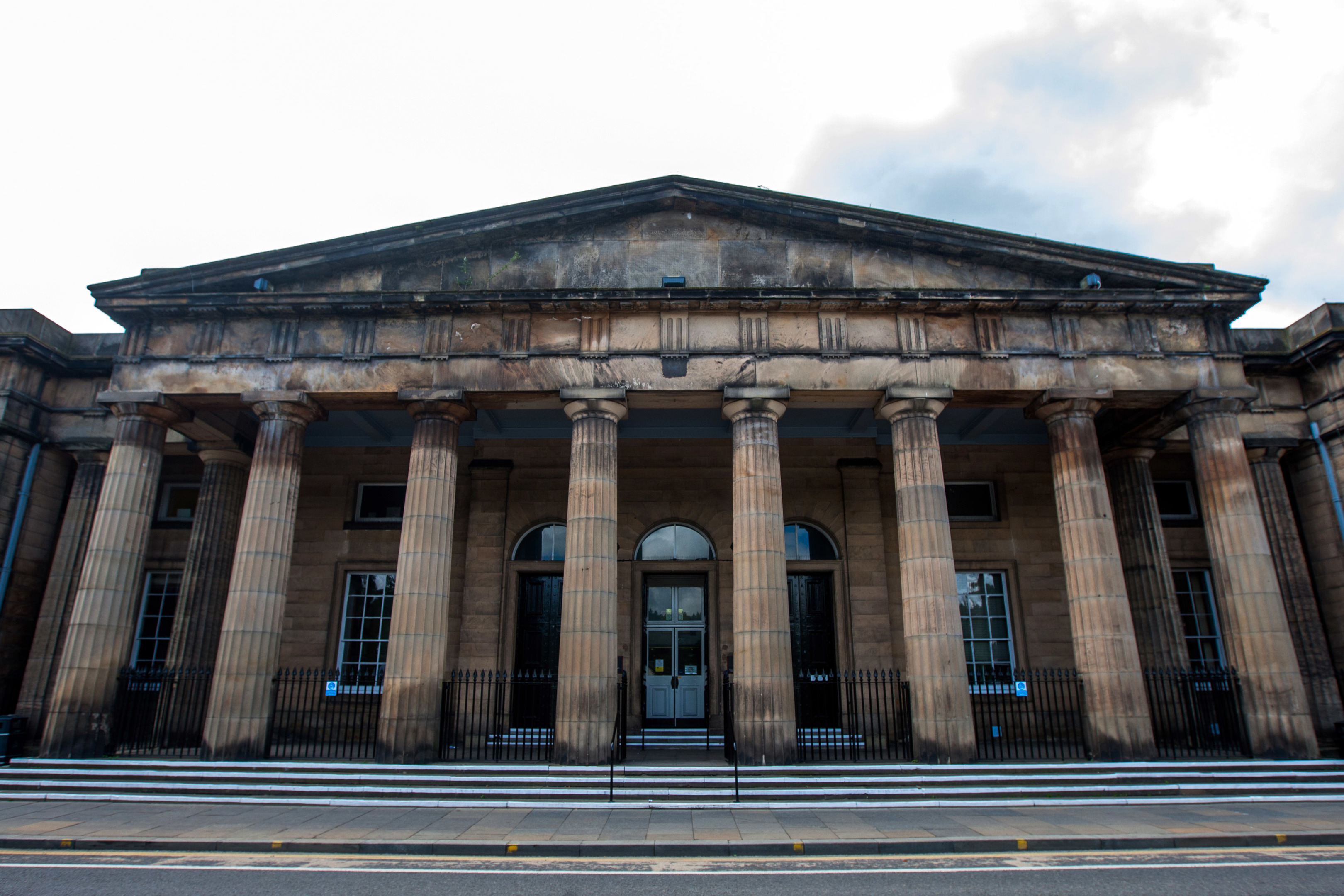 A pair of bungling housebreakers gave the game away as they squabbled loudly over their ill-gotten gains.
Thomas Cummings and John Strickland were so addled through alcohol and drug abuse that they struggled to carry their loot away from a home in Perth's Hermitage Drive.
As they stumbled through back gardens, a high value computer was dropped and smashed, with Strickland leaving his blood smeared across the keyboard.
The owners of the house they broke into watched them noisily fall out from their bedroom window and called the police.
Neighbours were also woken by the argument and looked on in bemusement as they continued to shout abuse at each other.
Police officers were swiftly on their trail and CCTV footage of the pair was also captured as they exited gardens onto the main road.
Were more evidence needed, the 26-year-old Strickland also dropped and left behind his mobile phone at the crime scene.
The two accused – no strangers to the wrong side of the law – were later transported to police headquarters in Perth where they initially denied stealing.
Any pretence at innocence was swiftly jettisoned, however, as they began to argue loudly and in incriminating terms between cells.
As officers listened, Strickland bellowed at his accomplice "You're the f***ing one who went into the house".
His accomplice, 30, replied at similar volume, shouting back "Shut up. You're the one who cut your hand and left your blood behind".
Cummings – a trainee chef at posh Knock Castle – was jailed for 12 months after admitting stealing a bag and £160 in cash from the house on February 23 this year.
He was described as a prisoner at HMP Perth, but the court was told he hailed from Crieff – as does Strickland, of the town's Cornton Place, who was jailed for 55 weeks after admitting stealing a computer.
Perth Sheriff Court was told the bungling burglary had been an opportunistic crime, with Cummings popping behind a hedge to relieve himself – only to spot an insecure patio door.
Judgement clouded by heroin and alcohol abuse, he had entered the home to remove a number of items.
He said his inebriated state left him with little recollection of the theft.
Strickland, the court heard, had a history of offending in the Stirling and had moved to Perthshire to mend his ways.
Instead he plunged into abuse of alcohol and a multitude of different drugs and, to compound his problems, had fallen in with Cummings, who had a long history of addiction and thievery.
Sheriff William Wood said he accepted that each man had taken steps to turn their lives around – with Cummings securing a job for the first time in years – but said custody was still appropriate.