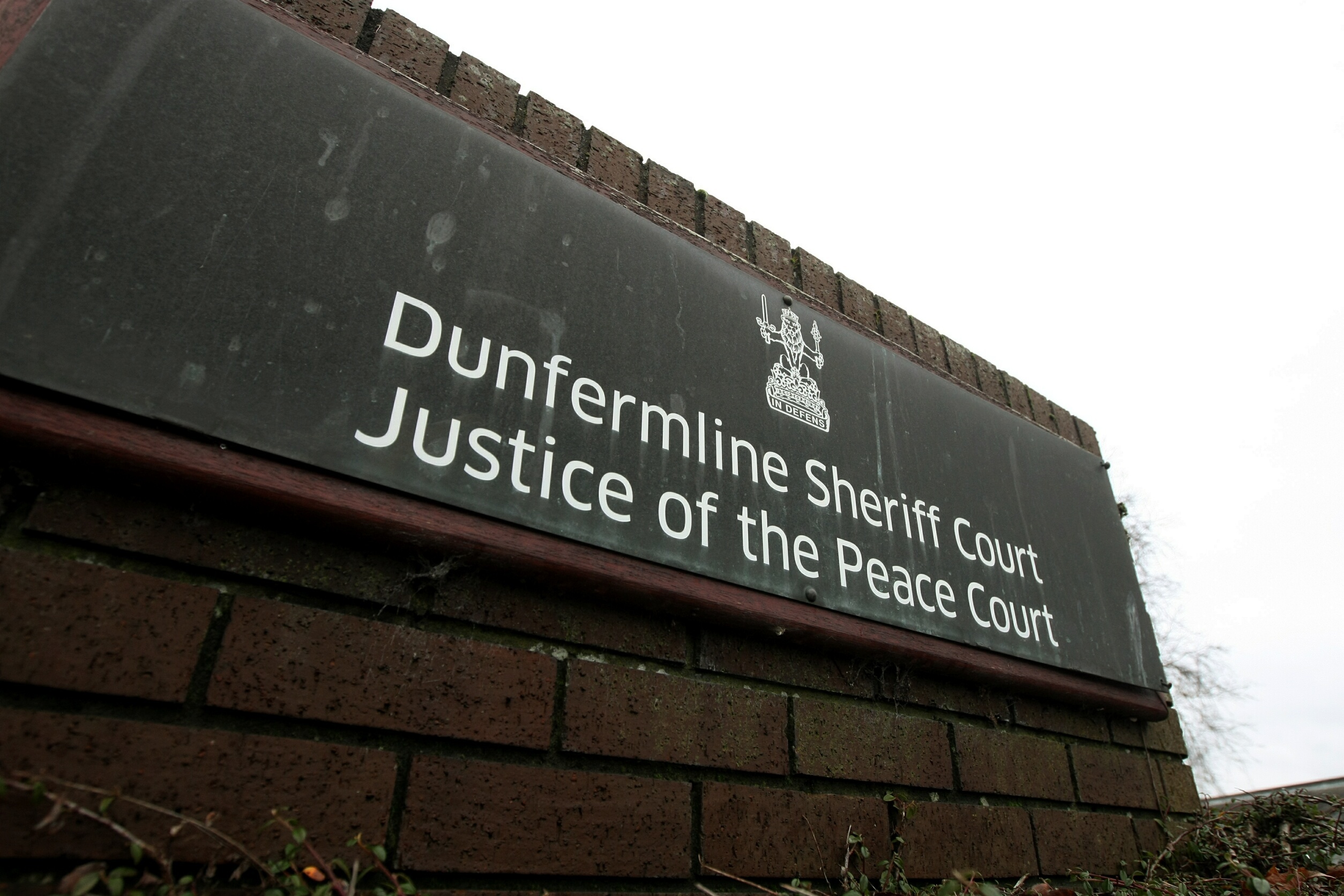 An Edinburgh man travelled to Fife hoping to experiment with dogging but ended up being chased by a shocked couple after flashing at them.
Colin Pratt drove up to the couple's car, got out of his vehicle and dropped his trousers to expose himself at 3pm in the afternoon.
When the 50-year-old realised the man and woman were not impressed by what they were seeing, he pulled his trousers back up and drove off, hotly pursued by the couple.
The disastrous day-trip ended with an appearance in the dock at Dunfermline Sheriff Court for Pratt, of Calder Court, Sighthill, Edinburgh.
He admitted that on November 13 at Goat Quarry, Aberdour, he exposed his genitals to a man and woman with the intention that they would see them, conducted himself in a disorderly manner and committed a breach of the peace.
Depute fiscal Craig Donald told the court the couple became aware of a vehicle being driven by Pratt stopping just a metre away from them.
"Looking directly at the complainers, he pulled his trousers down and exposed his penis.
"The complainers were shocked by this behaviour and gestured towards the accused as if to inquire what he was doing.
"At this time he pulled his trousers up, went back into his vehicle and exited the locus.
"The complainers followed after the accused and made contact with him after he parked his vehicle."
When challenged about his actions, Pratt said: "I know. It was offensive."
Police were then contacted.
Mr Donald said officers questioning Pratt noted that he was "mortified by his actions and close to tears".
Defence solicitor James Moncrieff said the location was "known as a dogging site in the area".
He added: "It was a significant error of judgement. Afterwards he said he felt sick, embarrassed and humiliated.
"It was a desire for some excitement in his life. It has caused difficulties in his marriage but his wife is standing by him.
"He is very, very remorseful. It's been a genuine error."
Mr Moncrieff asked for his client not to be placed on the sex offenders register.
He conceded there was a sexual element to the offence but argued it was not a significant element.
Sheriff Chris Shead said: "It's a bit odd. He's said he went there for a sexual purpose expressly."
Mr Moncrieff said: "It was an inadvertent misreading of the situation. He's attempted to experiment. He has attempted to engage in something they did not want to be part of."
Sheriff Shead said: "This had the potential to cause a more serious reaction if the people involved had not been as rational. It had the potential to result in a serious public disturbance."
He fined Pratt £500 but he was not put on the sex offenders' register.