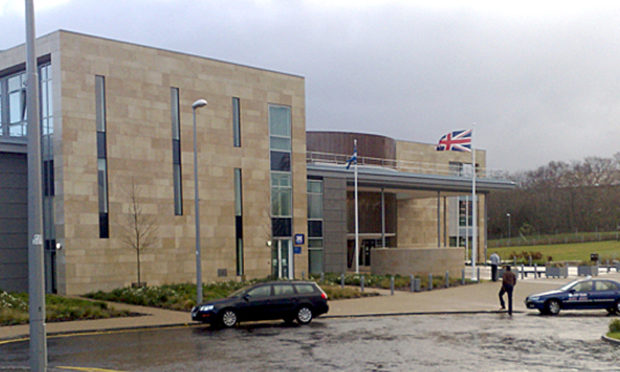 A High Court judge expressed astonishment that a murder bid accused was freed on bail days before he was due to stand trial .
Lord Bannatyne was told that a sheriff released William Allan on Thursday after he appeared from custody at Kirkcaldy Sheriff Court charged with causing a disturbance.
The procurator fiscal in court had opposed bail being granted.
Allan, 37, was then due to appear for trial by jury on the murder bid charge at the High Court in Livingston on Monday.
However, both Allan and Kevin Brown – the man he was accused of trying to kill – failed to show up.
Police tracked down Mr Brown after a warrant was granted for his arrest on Monday.
He was admonished during a hearing at Livingston on Wednesday after admitting being in contempt of court by failing to appear.
However, despite a three-day manhunt in and around Dysart, near Kirkcaldy, Police Scotland admitted to the court that they had failed to find the accused.
Advocate Depute Jim Keegan admitted: "He's not been found by the police despite a number of efforts.
"I received a full report this morning just after nine o'clock."
He moved to desert the case for the time being and revealed that the Crown would re-indict Allan when he was eventually caught.
Lord Bannatyne commented: "This man was in custody as recently as last Thursday and released on bail.
"I thought it was known there was a High Court trial on Monday.
"There's nothing we can do.
"We've waited three days for the accused.
"We can't wait any longer."
Allan, of High Street, Dysart, had denied attempting to murder Mr Brown at 46 High Street, Dysart, on July 13.
He was charged with repeatedly punching and kicking his alleged victim, dragging him from the property, throwing him to the ground and repeatedly stamping on his head to his severe injury, permanent disfigurement and danger of life.
He also pleaded not guilty to attempting to defeat the ends of justice by trying to intimidate eye witnesses and dissuade them from giving evidence.
The court was told that Allan did not have a mobile phone and had not been in contact with his parents or his legal team since last week.