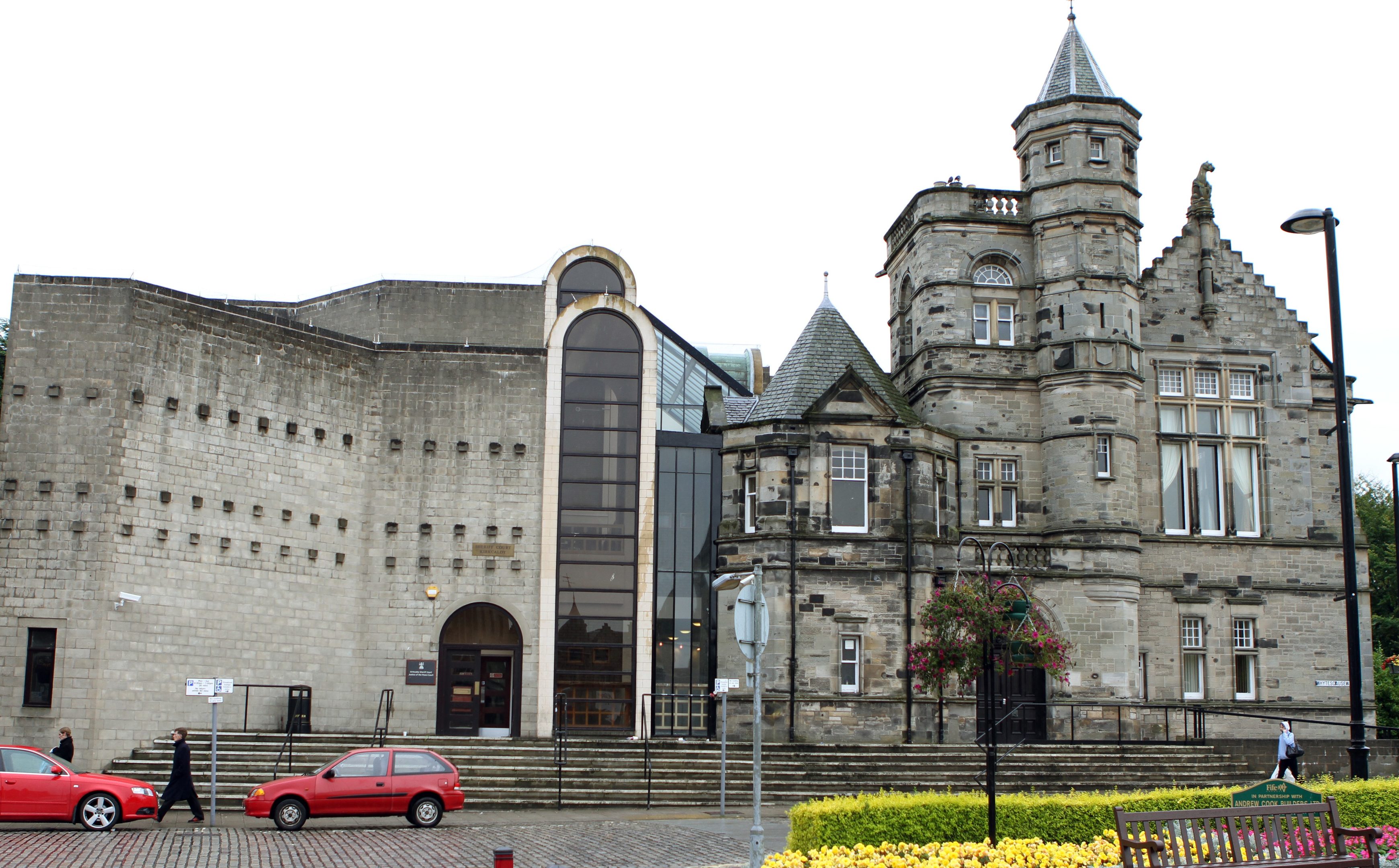 A Fife policewoman involved in the arrest of Sheku Bayoh destroyed a phone she used to communicate with her "criminal" lover while illegally accessing crime files, a court heard.
Nicole Short, who was said to have been badly hurt in the incident which led to the death of Mr Bayoh, is on trial at Kirkcaldy Sheriff Court for charges under the Data Protection Act.
Short, 30, is alleged to have illegally accessed crime files and intelligence database entries relating to two brothers, Dale and Matthew Innes, for "non policing purposes."
As the trial continued on Thursday, a video recording of Short being interviewed by Inspector Alan Seath was shown to the court.
Short was asked about her relationship with Dale Innes, to which she replied "no comment".
The court heard that Innes had been subject to police reports because of drug allegations.
Mr Seath said: "Our information is that you were in a relationship with him and certain colleagues told you that he was a known criminal in Glenrothes.
"At that time they advised you from a professional point of view that you should not be in a relationship with him."
He put it to Short that she had been sending text messages to Mr Innes at the same time she was researching his crime files on the police database.
"Is it fair to say you had already told us when we came to see you that you had destroyed the phone?" asked Mr Seath.
Short was seen to agree that the phone had been destroyed because she was in a "bad place at the time".
Mr Seath continued: "You're researching the systems on October 16 and at the same time having a conversation with Mr Innes on your phone. Was it a conversation about information on Fife Constabulary systems?"
Short replied: "No".
The court heard from retired police officer Gordon Beveridge, who was responsible for auditing the databases of the former Fife Constabulary and then Police Scotland.
A report signed by Mr Beveridge detailed how Short had accessed crime files in October 2012 from a computer at Glenrothes Police Station during her work hours.
The witness described how a warning appears after the police database is accessed.
He said crime file data was restricted information and there was a warning that it must be accessed for legitimate purposes and not out of "idle curiosity" or for "personal checks".
He added: "Use of crime files is subject to audit and you might be required to justify your use as being for a legitimate policing purpose."
Shelagh McCall QC, defending, asked Mr Beveridge to point out where in the database operating guidelines "personal checks" were ruled out.
She said: "I'm not criticising you Mr Beveridge, but so far as your report seems to suggest these operating procedures emphasise no personal checks are permitted.
"That language doesn't appear in the data protection SOP (standard operating procedure)."
The part-heard trial will continue in January.