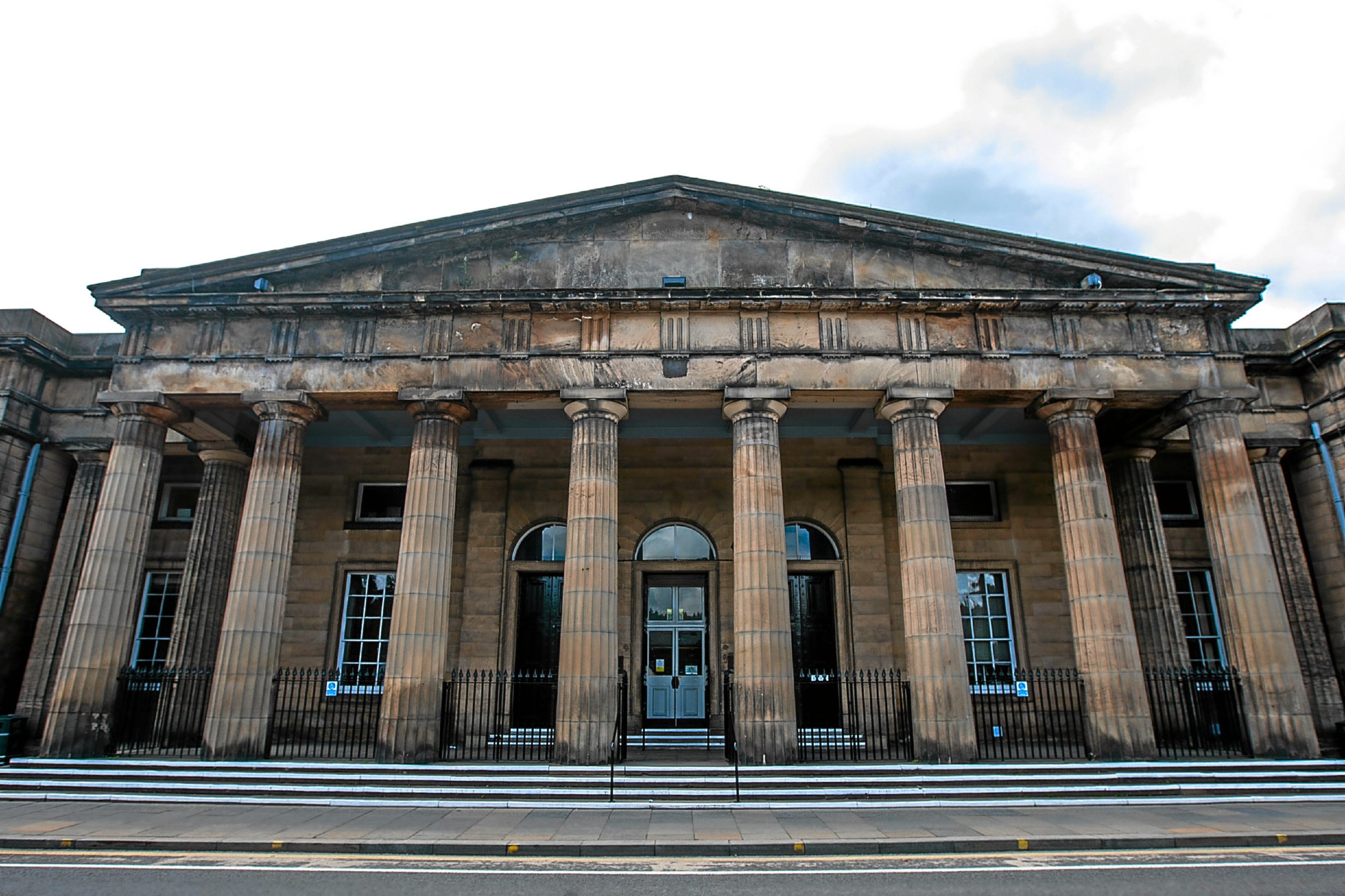 A Perth teen sent his neighbours fleeing for shelter after using their shared garden for target practice.
From the window of his upper floor flat Calan Hathaway peppered the area with pellets from a high powered air rifle.
The 18-year-old's first target was a large child's paddling pool punctured with a flurry of shots.
Its owner heard a number of "popping noises" and looked out to see water draining from his children's beloved garden inflatable.
A neighbour was the next to be in Hathaway's sights as shots landed around him when he stepped outside to investigate.
Perth Sheriff Court heard the man spotted the accused leaning from his window to point his firearm at the garden.
Hathaway was told "You take one more shot and I'll shove that rifle up your a**e".
But defied the blunt warning and continued to fire, forcing his neighbour to retire indoors.
The same witness found himself targeted again the following day as he stepped outside to take his two dogs for a walk.
He again saw the accused at his window, pointing the air rifle into the garden and narrowly avoided being hit as he began shooting, with pellets landing around the complainer and his pets.
Hathaway was urged to stop, but continued to shoot and this time the police were called.
Officers soon arrived and investigated the garden, where they saw pellet marks in the woodwork all around the garden, together with an empty paddling pool.
The accused was traced at Perth Royal Infirmary – with his solicitor claiming he was being treated for facial injuries sustained in attacks by former neighbours following Hathaway's anti-social behaviour.
A search of his flat saw an air rifle and BB gun seized by officers.
Solicitor David Holmes said his client had been diagnosed with Asperger's, which may have contributed to the offence.
"He accepts that he was firing the air weapon and that he was carrying out target practice where he should not have been," the agent said.
His client, who was now said to be staying in homeless accommodation at Greyfriars Hostel, admitted culpably and recklessly repeatedly discharging an air weapon into a garden on Inchhead Terrace between June 20 and 21 this year to the danger of members of the public.
Sheriff Gillian Wade told Hathaway he was guilty of "a serious offence" that could have led to injury.
"Discharging a firearm – in this case an air gun – in the vicinity of members of the public is something that could have had very serious consequences," she said.
Hathaway was made subject to a community payback order requiring him to be under social work supervision for 12 months and carry out 225 hours of unpaid work.
He was also ordered to forfeit his air rifle.