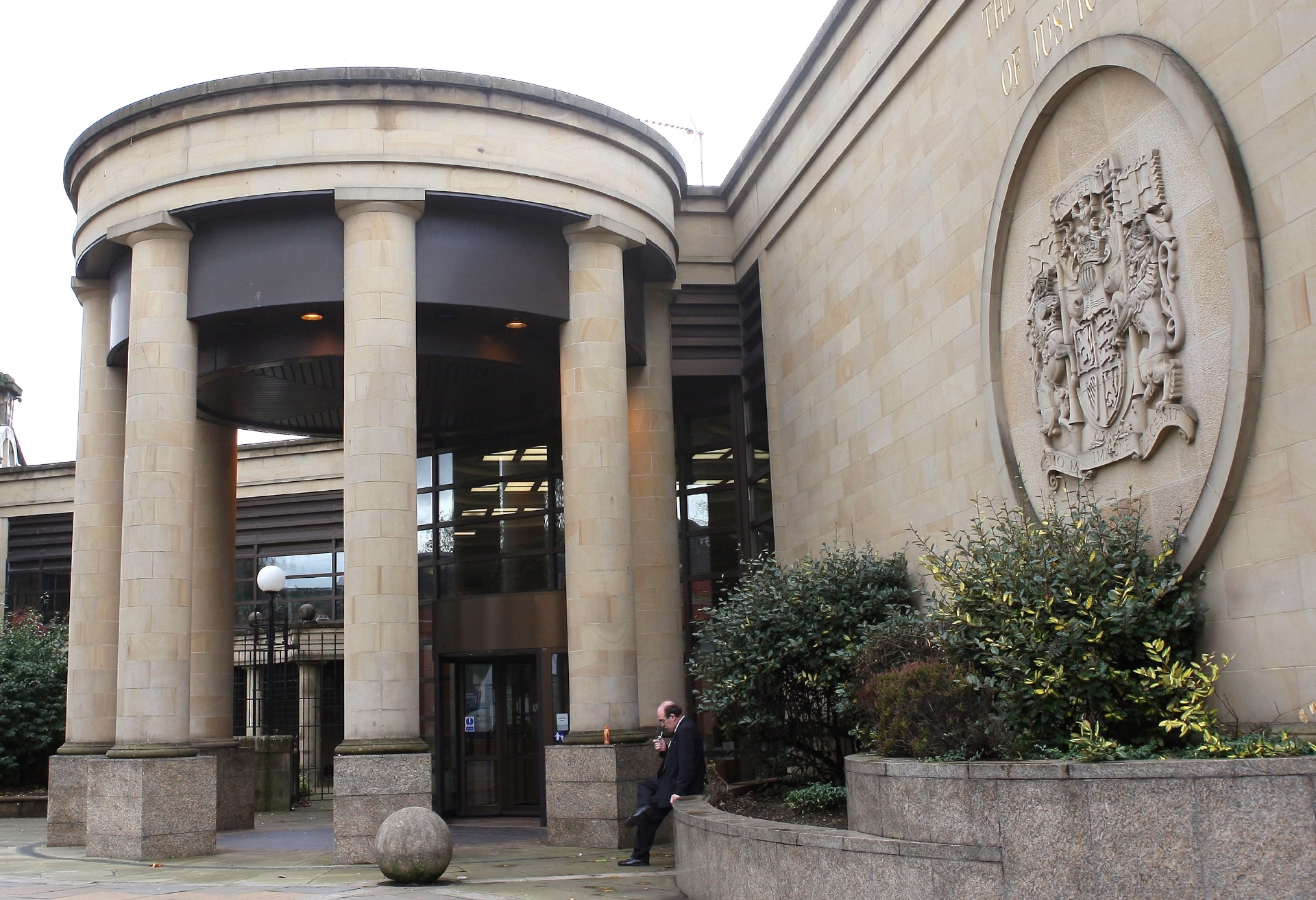 Montrose woman Kimberley MacKenzie was stabbed nearly 40 times and repeatedly blugeoned around the head, a murder trial has heard.
Part of the 37-year-old's skull caved in during the frenzied attack.
Forensic pathologist Marjorie Turner explained the gruesome findings of her post-mortem examination of Miss MacKenzie at the High Court in Glasgow.
Jurors were shown graphic photographs of Miss MacKenzie's injuries.
Dr Turner said that the wounds – including at least 10 hammer blows to the head, possibly with a claw hammer – were inflicted while Miss MacKenzie was still alive.
Steven Jackson, 40, and Michelle Higgins, 28, deny murdering and dismembering Miss MacKenzie.
The court heard that she died at Jackson's flat on October 27, last year.
Her body was hacked into 12 pieces and hidden in bins and bags around the town.
Dr Turner, who examined Miss MacKenzie's refrigerated body on November 27, said: "There was a striking lack of injuries to the left side of her head.
"In contrast, there were injuries and bruising to her right side."
The court heard there were at least 10 lacerations to Miss MacKenzie's head. Dr Turner said they were caused by a blunt force, most likely a weapon with a curved surface.
Asked by advocate depute Ashley Edwards if they could have been caused by blows from a claw hammer she said: "Yes, that would be very typical of causing such injuries."
One injury split Miss MacKenzie's right ear, the court heard. It may have been caused by a paint scraper.
Miss MacKenzie had another wound – consistent with the claw end of the hammer – on her left hand.
Dr Turner said this may have been caused by Miss MacKenzie holding her hand to her face to protect her from blows.
There were about 24 stab wounds around Miss MacKenzie's chest, which could have been caused by a small Skean Dhu dagger which was found in Jackson's flat.
Dr Turner said the injuries may also have been caused by another recovered item, a bent black handled knife.
"A large number of (the stab wounds) had clearly associated bruising," she said. "The wounds were inflicted wen she was alive."
The court heard that a lack of bruising showed that Miss MacKenzie was dismembered after she died.
Dr Turner said the body may have been cut up using a fine toothed hacksaw.
The trial before Lady Rae continues.