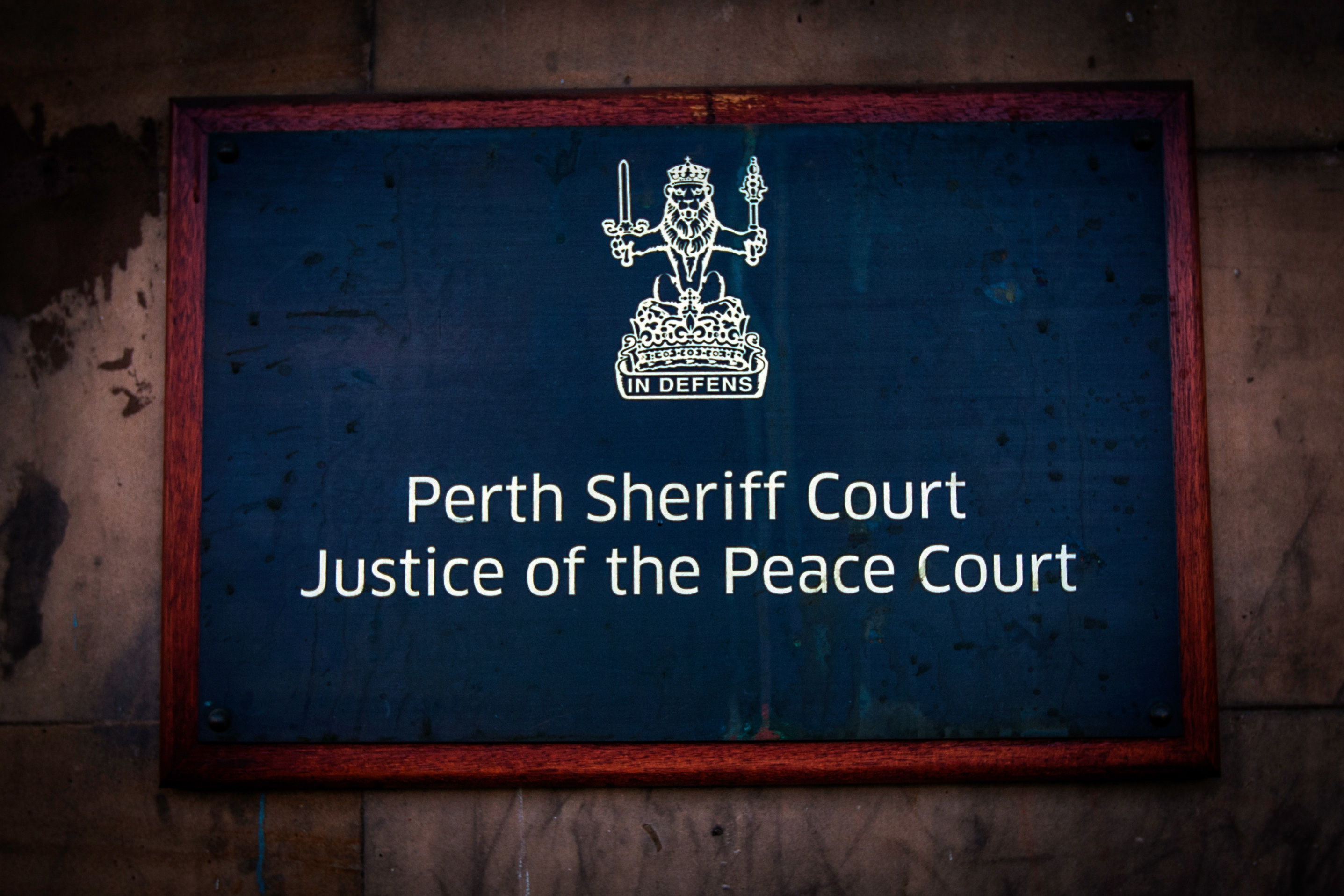 A second woman has told how she became the object of fixation of alleged stalker Deivydas Metrikis.
Giving evidence at Perth Sheriff Court, the hotel receptionist claimed the 26-year-old had visited her place of work time and again.
She said he had spent considerable time at the hotel watching her and attempting to engage her in uncomfortable conversation.
The witness said he had visited day after day, propping up the bar, but ordering a single glass of water each time.
Colleagues reported that it had been clear that Metrikis was making her uneasy and said they had attempted to intervene.
When they did so, the court was told he had had claimed to only be there for advice, on one occasion suggesting that he was looking for directions to the Black Watch Museum.
When staff members attempted to give him directions, he is said to have paid little attention before making near unintelligible comments and then leaving.
The woman told the court: "I didn't feel like he was trying to ask me out. Even if someone wants to do that they don't do it this way.
"You don't come back to someone's place of work five times to disturb them.
"I don't think I ever acted like I was interested. On at least one occasion I was deliberately rude to him, thinking that he would go away but he kept coming back."
Colleagues told the court it had been clear that the woman was made "uncomfortable" by the accused's presence.
Metrikis, described as a prisoner at Perth, is on trial in connection with two charges of stalking women in the city to their fear and alarm.
He denies that on various occasions between July 1 2016 and January 9 2017, at various locations in the city, he engaged in a course of conduct that caused a woman fear and alarm.
He also denies engaging in a course of conduct that caused a second woman fear and alarm, between December 26 and 28 last year, by repeatedly attending at her place of work despite being told he was not welcome, engaging her in conversation and handing her a written communication.
Earlier in the trial, the first complainer told how she became convinced she was being stalked by the accused.
She told the court he dogged her steps while she worked-out, followed her through the streets of Perth and lurked outside her place of work.
Finally she said he had tracked her down on social media and sent her friendship requests and unwanted messages.
The trial, before a jury of eleven women and four men and Sheriff Lindsay Foulis, continues.