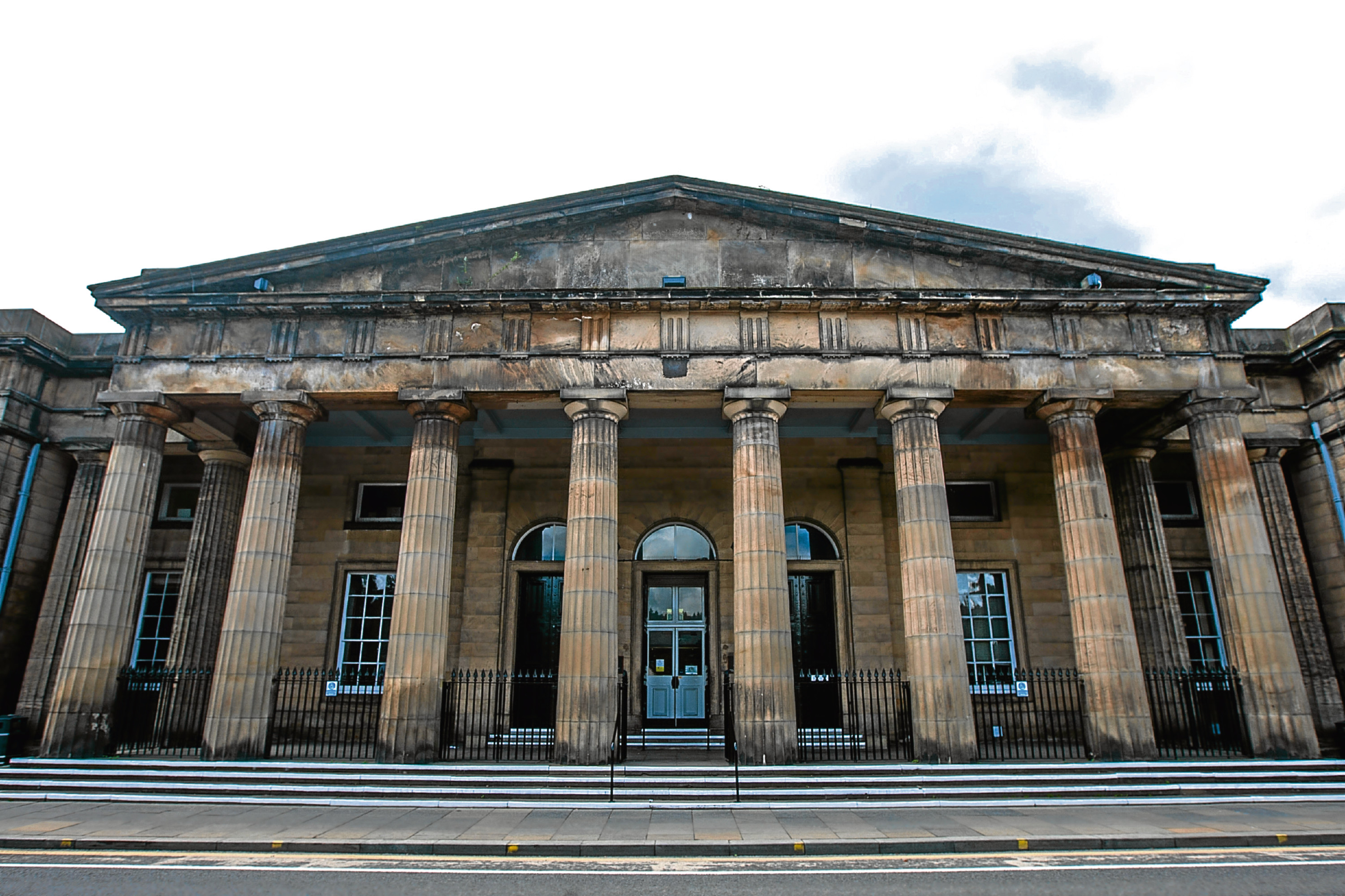 A man who threatened to behead a young girl during a terrifying phone call to her mother has been remanded in custody.
David Murray repeatedly video-called the woman earlier this month, telling her on one occasion that he was on his way to her house.
On Thursday at Perth Sheriff Court the 33-year-old admitted making calls to the woman, who was known to him, via telephone and the FaceTime video calling app.
Depute fiscal Lisa Marshall told Perth Sheriff Court: "At 6.30am the complainer received a FaceTime request, which she accepted and that call did not go particularly well. The accused accused her of lying to him and was abusive towards her and her daughter.
"That call ended and another FaceTime call came in. This time the accused said he was driving in his car and was making his way to her address.
"He said 'I'm going to stab you and your daughter. I'm going to cut your daughter into pieces – I'm going to cut her head clean off'.
"He continued commenting aggressively towards the complainer and her daughter and she hung up the call.
"Shortly thereafter she decided to involve the police due to the threats being made towards her daughter."
Solicitor David Holmes, defending, said: "He completely regrets the terms used – he didn't mean anything of the sort."
Murray pled guilty to acting in a threatening and abusive manner by repeatedly calling the woman and repeatedly shouting, swearing and threatening to stab her and her daughter, and threatening to cut off the girl's head at his home address in June 4 this year.
Sheriff William Wood told him "To tell her you were making your way there gives it a darker interpretation than it already had."
Sentence was deferred for reports and Murray, of Main Street, Methven, was remanded in custody.