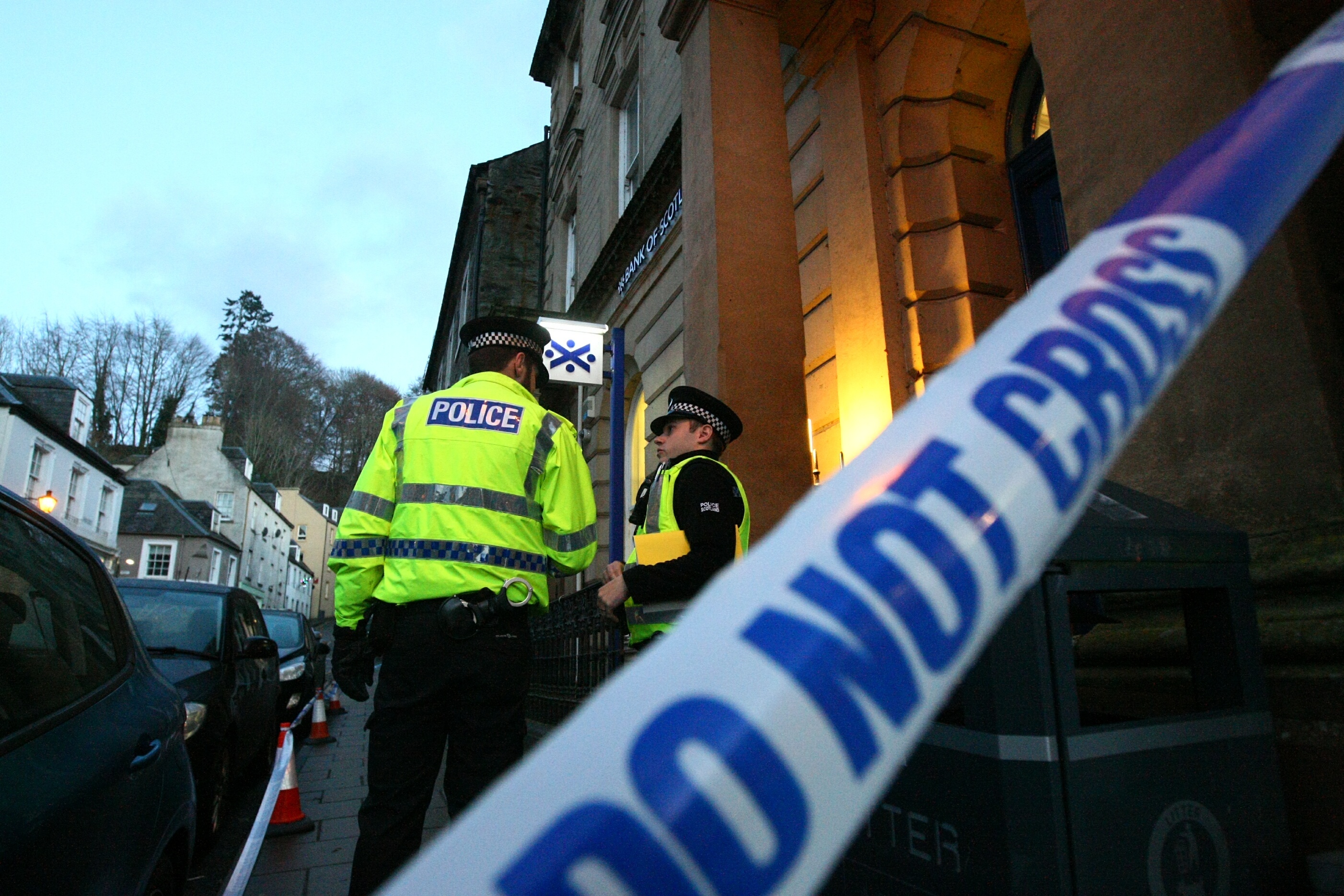 Court proceedings against an alleged bank robber have been abandoned.
Ross McNab always denied allegations that he held up a Bank of Scotland branch in Dunkeld.
Now prosecutors have confirmed that all criminal charges against the 28-year-old have been dropped.
It is understood that Mr McNab was not picked out at a police identity parade.
A spokesman for the Crown Office said: "Following full and careful consideration of the facts and circumstances of the case, including the available admissible evidence, the procurator fiscal decided that there should be no further proceedings taken at this time.
"The Crown reserves the right to proceed in the future should further evidence become available."
A relative of Mr McNab's told the Courier: "Ross is very happy it is all over. We always knew he was completely innocent.
"Ross is a very inoffensive lad and a credit to people of his age."
Mr McNab, from Pitlochry, had denied robbing the bank when he appeared at Perth Sheriff Court in December. He was released on bail on the condition he took part in an identification parade.
Police Scotland had initially said that a "three-figure sum" of cash had been taken during the raid on November 29, but court papers suggested the haul was just £65.
Police units descended on Dunkeld in numbers not seen since the bank was last robbed in the late 1980s.
Large parts of the town centre was closed off, as forensic teams searched for evidence in and around the bank.
Locals said the response was so large, they initially thought it was a training exercise.
Witnesses reported seeing several police vehicles with lights flashing driving towards Dunkeld in convoy and at speed along the A9.
Officers later released CCTV images of the robbery as part of an appeal for witnesses. It showed a man standing at the window of the bank, looking inside.
A week after the robbery, officers returned to Dunkeld for a fresh canvas of residents and businesses.
Police Scotland and the Bank of Scotland have declined to comment.