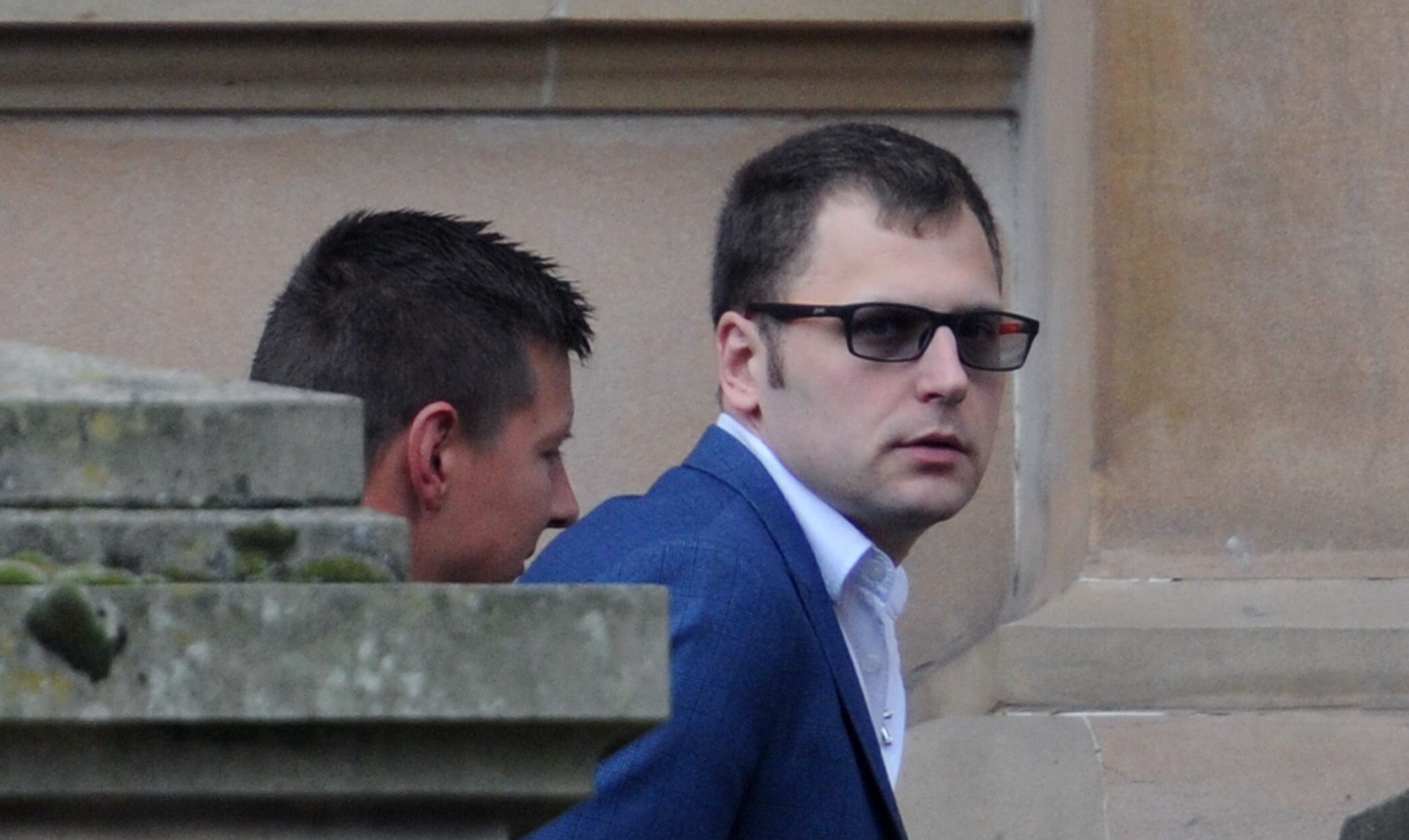 A hotel boss wept as he was sent to prison for subjecting two women to a terrifying ordeal outside a city nightclub.
Vygantas Gadeikis tried to bundle his victims into his wife's people carrier outside Dundee University's Students Union in October 2015.
The 28-year-old, who runs the Victoria hotel in Blairgowrie, claimed he had been offering the girls a lift home after it appeared one of the woman was upset.
A jury took only one hour to find Gadeikis guilty of assaulting Mhairi Comack and Cherilyn Lawrie by grabbing hold of them, dragging them up a set of stairs and trying to get them inside a car.
Sentencing Gadeikis, Sheriff Thomas Hughes said the court was sending out a clear message that woman who are out enjoying themselves have the right to do so without risk of attack.
He added that is was lucky the incident had been halted by passers-by when it was, before something "worse" happened.
He said: "The court sends out a message that victims have the protection of the court. If anyone breaches that protection the court will take it very seriously and there will be very serious consequences against those found doing that.
"I take the view that custody is inevitable."
Gadeikis was sentenced to two years in prison, plus a further one year of supervision on release.
The hotelier had driven his wife's car around the city before trying to abduct the women as they walked home from a night out.
His wife was out of the country on holiday at the time, leaving Gadeikis alone for two weeks.
He and three other friends drove round Dundee in her Volkswagen Touran on October 3, following a night out in Fat Sam's nightclub, before stopping close to the Student's Union in Park Wynd.
Gadeikis then engaged Ms Cormack and Ms Lawrie in conversation, claiming he wanted directions.
After the victims walked away and down a flight of stairs, Gadeikis followed them before grabbing them and hauling them back towards his car.
He then tried to shove Ms Cormack into his vehicle as she held on to the door frame to keep herself out.
Another male held Ms Lawrie against a set of railings, preventing her escape.
Ms Cormack shouted to two passing males, and told Gadeikis one of them was her boyfriend and he let her go.
Sheriff Hughes said: "You proceeded to trial where a jury found you guilty of two charges.
"I have read the account of what you said happened in the report and it reflects what you said to the jury.
"The jury did not accept what you said, but you stuck to it. This is a very serious matter.
"The young women were in a vulnerable position. They were drunk and had been out enjoying themselves which is their right. They should be able to do so without fear of harm.
"You took advantage of their vulnerable position, made worse by the fact that you were sober.
"You put them in a distressing position. It is lucky that nothing worse happened. Your actions were totally and utterly unacceptable."