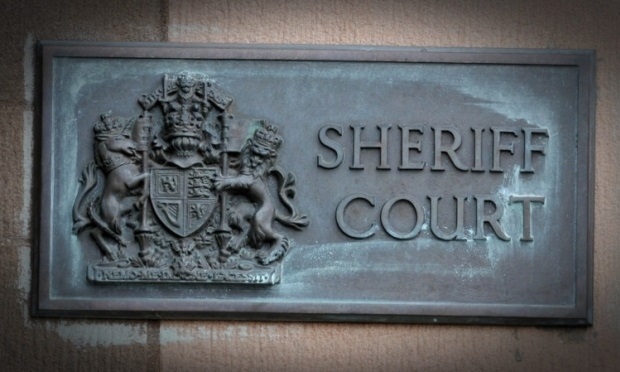 A man is to stand trial accused of attacking his girlfriend and plunging her head into a bath full of water "to the danger of her life".
Troy McRae, 28, of Whitfield Gardens, Dundee, denied a string of charges allegedly committed during one night in May last year.
He is accused of attacking Sarah Marshall in the Brig o' Tay pub, Newport, on May 29 by throwing a glass at her before behaving in a threatening and abusive manner by shouting, kicking and throwing a chair and throwing keys on a table.
McRae is then said to have assaulted Blair Grossett at an address on nearby Seacraig Road by pushing him on to a sofa and against a wall.
He is said to have assaulted Miss Marshall by pushing her, grabbing her throat and forcing her head against a sofa and punching her on the body to her injury.
McRae is accused of behaving in a threatening and abusive manner by throwing a table against a wall, causing it to break, shouting at Miss Marshall, demanding she open a locked bathroom, forcing open the door by repeatedly kicking it until it detached from its hinges and shattered a glass panel.
Once inside he is alleged to have grabbed Miss Marshall's arm and thrown her against the wall and a sink and punched her.
The charge then states that he seized her by the neck and pushed her head into a bath full of water whereby her head was submerged in the water all to her injury and danger of her life.
McRae faces a further charge of assaulting Miss Melvin by pushing her and of assaulting Carl Seed the following morning by pushing him to the ground and punching him to the head.
A final charge alleges McRae breached bail on October 27 last year by being in Miss Marshall's company at the scene.