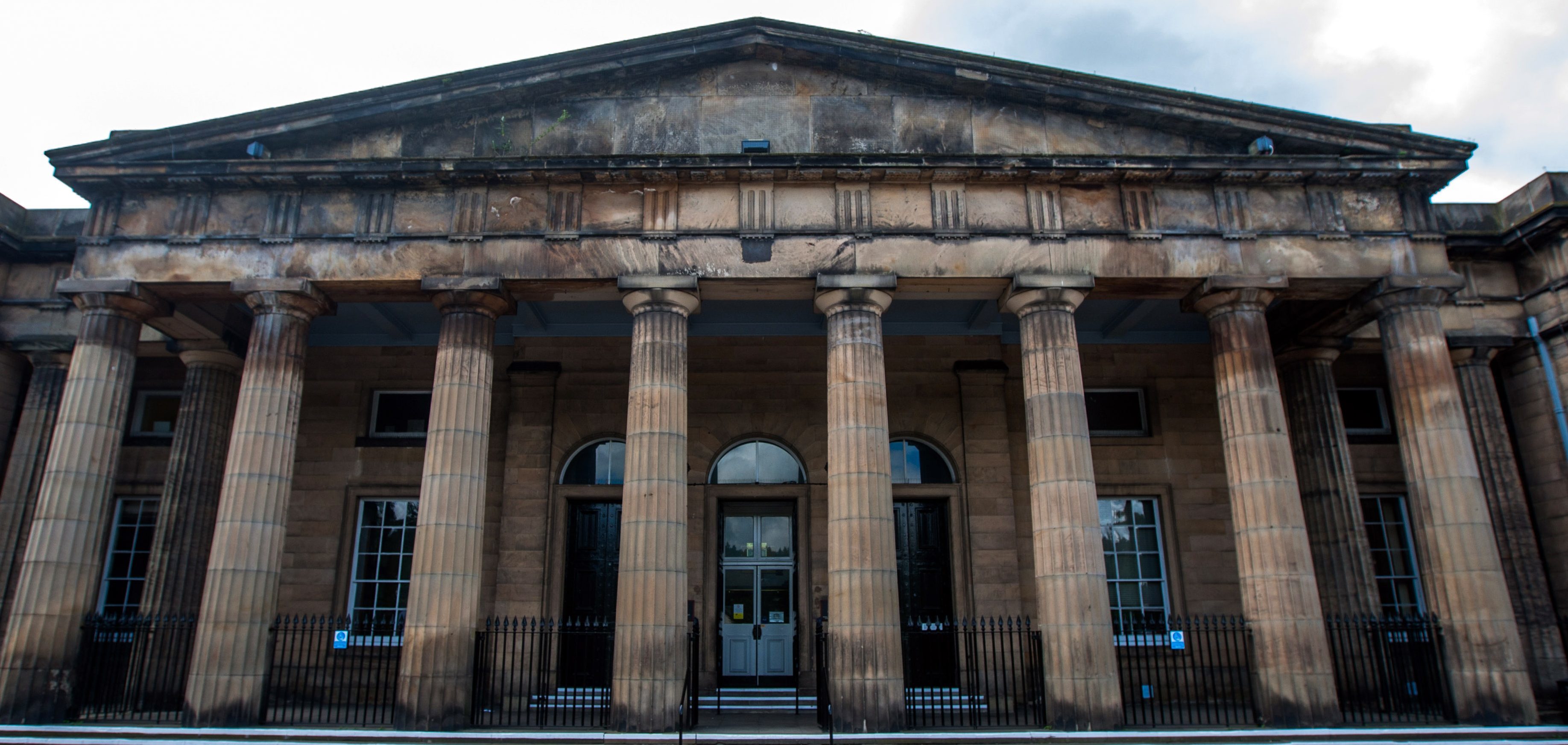 A youth football coach accused of threatening to "burst" a 12-year-old boy in an argument over football pitches has been acquitted after a trial.
Robert Wilson – known to friends and youth footballers as Leroy and to others as self-styled weather expert Windy Wilson – walked free after charges were dismissed.
Sheriff John Rafferty said he found the evidence of his accuser and other Crown witnesses "credible and reliable" and questioned the quality of 50-year-old's own evidence.
The case against him was nonetheless found "not proven" after two key Crown witnesses described the incident as taking place in two different parts of an artificial pitch.
The sheriff said that discrepancy alone meant he could not "extinguish reasonable doubt" as to the exact nature of events.
Wilson was coaching the Auchterarder Primrose under-10s at the Community School of Auchterarder on the evening of December 8 last year when the incident behind the trial took place.
Irritated by the number of balls being hit on to his pitch as he trained the team, Perth Sheriff Court was told he had remonstrated with the complainer, who was having a kick-about with friends by the side of the pitch.
The youngster said he'd ventured "on to Leroy's pitch" to collect a ball that had been mistakenly kicked on and been told "get off my pitch".
He said: "I told him I wasn't on his pitch. He just walked towards me like he was angry and grabbed me.
"I was kind of scared because I didn't really know what was going to happen.
"He grabbed me by the front of my football jumper and said something like 'The next time you do something like that I'll burst you. No one can hear me. You've got no witnesses'."
Giving his own evidence, Wilson denied there was any contact between the pair and disputed the account given, though he accepted he had told the youth "get off my bloody pitch".
Other witnesses suggested the swear word used may have begun with an "f".
Wilson said older boys had been knocking over cones, repeatedly kicking balls on to his part of the pitch and generally disrupting training.
He said the problem was repeated week after week but that on the evening of December 8 the disruption was the worst it had ever been.
Wilson accepted he had given one youth a stern telling off but rejected claims he had assaulted the boy.
"He got a row. A stern row. I might have sworn and said 'get off my bloody pitch' but there was no aggressive behaviour," he said.
"I have been a coach now for five or six years. I know how to conduct myself."
He denied suggestions he had been "annoyed", "upset" or "angry".
Wilson, of Glenorchil Crescent in Auchterarder, was acquitted of a charge alleging he assaulted a 12-year-old boy at Auchterarder High School be seizing him by the clothing, pulling him towards him and pushing him on the body.
He had denied the allegation.