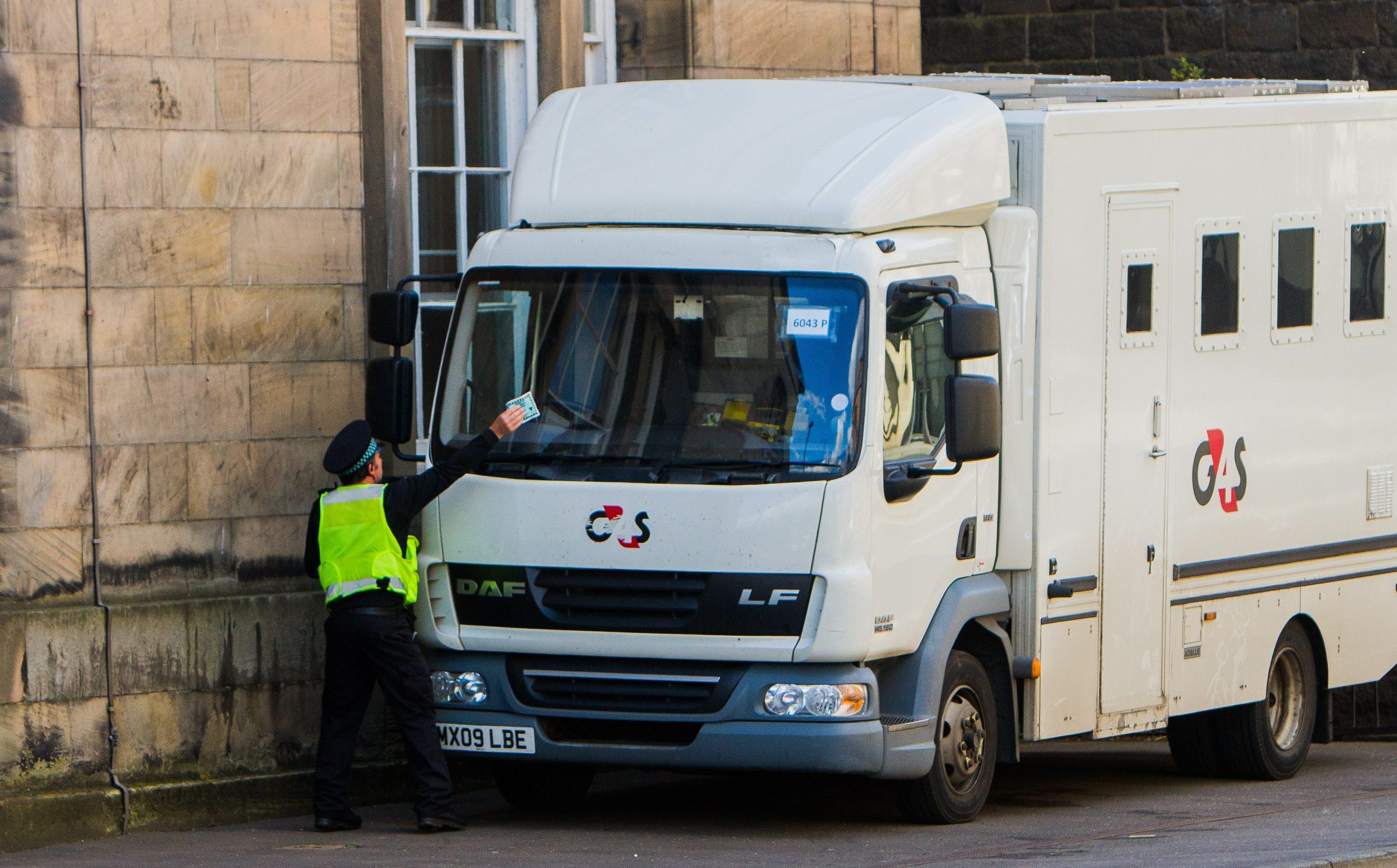 Security firm G4S is running up huge parking fines in a dispute at Perth Sheriff Court.
Parking attendants are repeatedly targeting the custody van as it parks illegally outside the building while dropping off and picking up prisoners.
The company has been forced out of a council-run car park at the back door of the court, and now leaves its van on pavement near a side door.
G4S said it needs to park as close as possible to the building to ensure the safety of its staff and public as it transports potentially dangerous criminals to and from court.
It is now in talks with the local authority to reach a swift resolution after running up hundreds of pounds worth of tickets in recent weeks.
Last year, the firm was reprimanded by a judge for trying to claim parking fines as a business expense.
For the full story see Monday's Courier