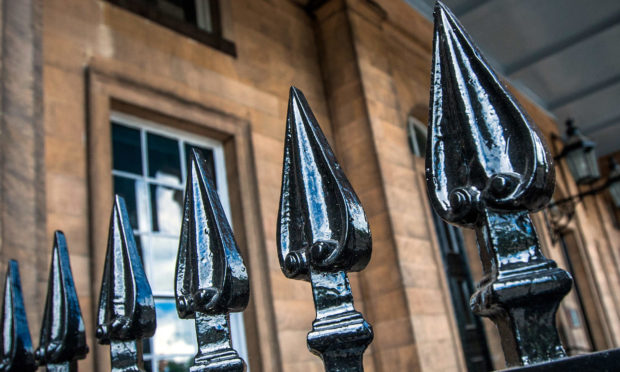 A drink driving NHS manager has been jailed for four months and banned from the road for five-and-a-half years after being found seven times the legal limit.
Occupational therapist Beth McDowall was so drunk when stopped by police she keeled over backwards onto a grass verge as soon as she was out from behind the wheel.
The 43-year-old had only recently returned to the road after a two-year ban for driving while three times the alcohol limit.
A sheriff told her she had posed a grave danger to other road users and was fortunate she had not killed someone.
Perth Sheriff Court heard she had gone on a drinking "binge" on September 29 this year after being upset by allegations, made by senior staff, that she had been drunk while at work at Perth Royal Infirmary.
A short time after leaving work, members of the public called the police after becoming concerned by the quality of her driving as she made her way home through Perth.
McDowall denied having consumed any alcohol before starting her journey but admitted stopping mid-way home to buy drink in Auchterarder before downing it by a riverbank and driving on, oblivious to police officers already searching for her.
They stopped the inebriated accused a short distance from her home at Innerpeffray around 75 minutes after the first calls were received.
Depute Fiscal Carol Whyte said: "When the accused exited her vehicle she fell straight backwards onto the grass verge by the side of the road."
McDowall, of The Stables, Innerpeffray, subsequently admitted driving a car with excess alcohol (151 mics). The legal limit is 22 mics.
Solicitor Louisa Wade said her client intended to quit her job before the end of the year to focus on "getting well".
Sheriff Lindsay Foulis said: "It is perfectly clear you were not fit to drive and you posed a very serious risk to other road users.
"Had you come into contact with any other road user it could well have had fatal consequences and you might well have been at the High Court, facing years in custody."