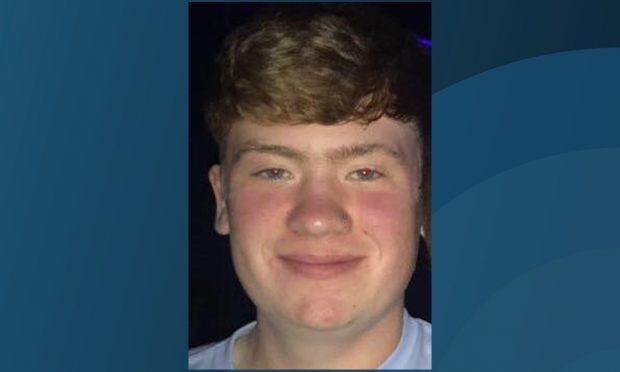 Police were led on a high-speed chase by a reckless driver who had a child in the back of his car.
Adam Gall, 18, was pursued by officers through the Dens Road area of Dundee after borrowing a friend's high powered motor.
Yesterday a court heard the teenager was still living with his parents, and that they were so unimpressed with his antics they had taken his own car from him.
Gall caught the attention of police by revving his engines at traffic lights, before performing a wheel spin and disappearing from view on Victoria Road shortly after noon on July 27.
Police gave chase with their sirens sounding and lights flashing.
Depute Fiscal Marie Irvine told Dundee Sheriff Court officers found a 14-year-old boy in the back of the car when they finally ended the pursuit.
She detailed how the chase unfolded after Gall sped away as the traffic lights were changing from amber to red.
"Police activated their lights and sirens and the accused's vehicle travelled up Victoria Road towards Dens Road and was lost to view," she said.
"The accused's vehicle then emerged from Hillbank Road in front of the police vehicle, then on to Dens Road at high speed.
"From Dens Road the accused turned on to Main Street in excess of 50 mph, before turning on to Caldrum Street and then on to Mains Road.
"Police observed that each time he took a corner it was at a speed well above the speed limit."
She said Gall was caught after turning left on to Dens Road and then on to Canning Street.
"The police turned to block the accused's vehicle, who attempted a three-point turn before he realised he was blocked," she added.
"The accused was then removed from the vehicle and officers found a 14-year-old boy sitting in the back of the car."
Defence solicitor John Boyle said: "This appears to be an isolated incident.
"The vehicle belongs to a friend of Mr Gall, who was given a shot of it to drive.
"He has had a salutary lesson from this. He is in court today with his parents, who are in the public gallery.
"They are very disparaging of his behaviour. They were made aware the day after the event and the car he did own, which they had given to him, was taken from him and taken off the road.
"He has not driven since."
He added that Gall received £60 a week in job seekers allowance and was still living at home.
Gall, of Fortheringham Drive, Monifieth, admitted driving dangerously, causing his car tyres to spin repeatedly, driving at an excessive speed and failing to stop for uniformed officers on July 27.
Sheriff John Rafferty deferred sentence until December 6 for criminal justice social work reports and a restriction of liberty assessment and disqualified him from driving in the interim.