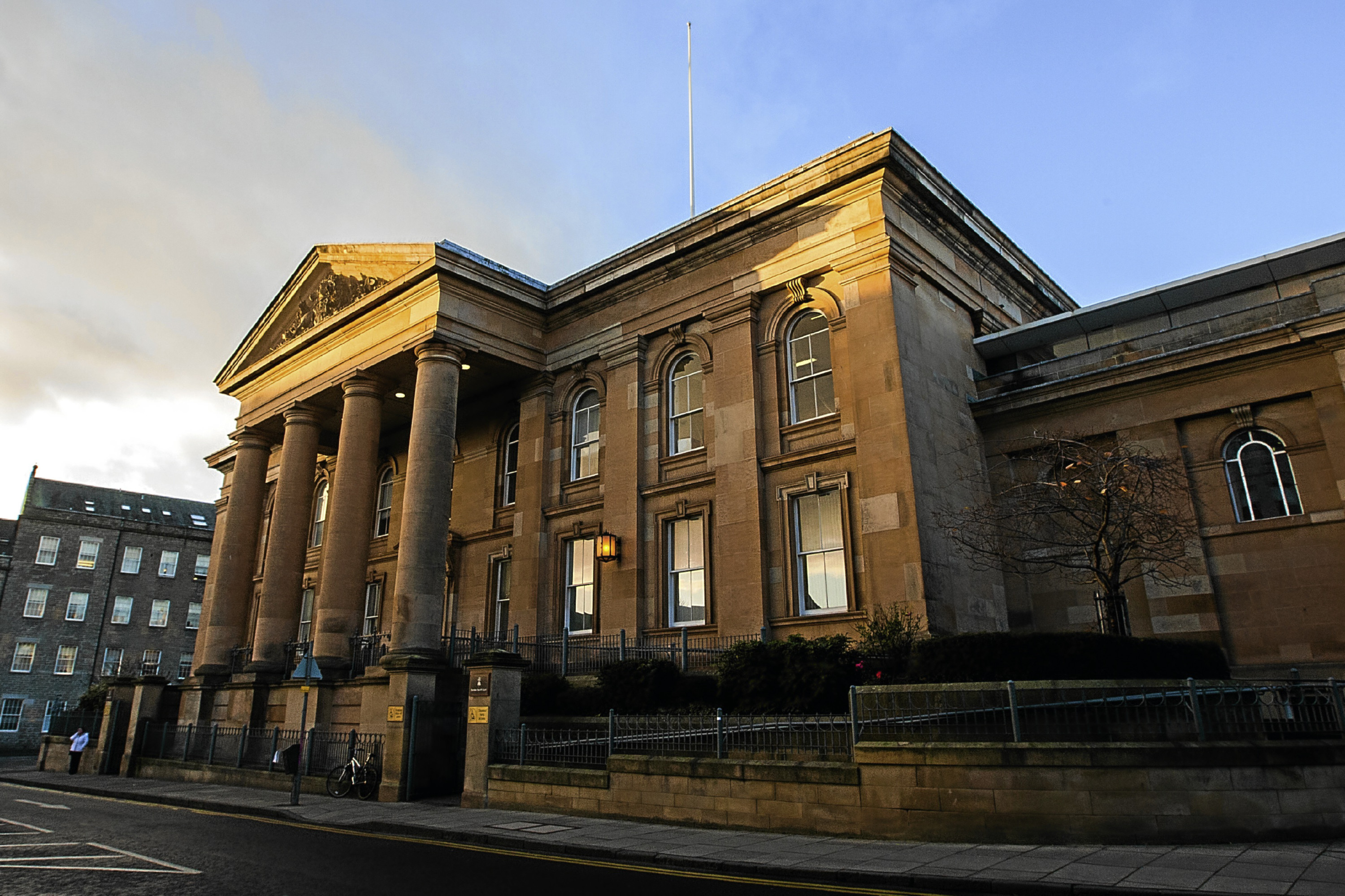 A Dundee beggar asked to be jailed to help him deal with his drug addiction.
John Mitchell, 38, of Ancrum Court, was jailed for nine months after he admitted  having heroin concealed inside a Kinder egg shell, as well as a syringe and a knife on three occasions.
He also admitted stealing groceries from an Aldi store in Lochee.
Mitchell, who sustains himself by begging in Dundee city centre, was stopped by police on Longhaugh Road on May 26.
Dundee Sheriff Court heard suspicions were raised because of his appearance and the fact he was slurring his speech.
He was searched and foil wraps containing heroin with a street value of £110 were found in a Kinder egg.
On July 7, police spoke to Mitchell in relation to "suspicious activity" on Longhaugh Road.
He was asked if he had any sharp instruments before prior to being searched and answered "no".
However, an officer searched him and found an uncapped syringe concealed in his shirt pocket.
On July 24, police again spotted Mitchell walking unsteadily and noticed a nine and a half inch serrated kitchen knife sticking out of his jeans pocket.
The court was told he was on bail at the time.
On August 26 he stole groceries from the Aldi supermarket at the Stack Leisure Park, again while on bail.
His solicitor said: "All of these offences are either directly or indirectly related to significant drug difficulty.
"Mr Mitchell believes that that the only thing that will produce a material intervention to his difficulties is a period of prison."
Jailing him, Sheriff John Rafferty said: "I have listened to everything said on your behalf and I don't have any criticism of you whatsoever.
"You yourself insist that you are not able to commit to a community disposal."
Mitchell was given a total jail sentence of nine months starting yesterday and fined £150.