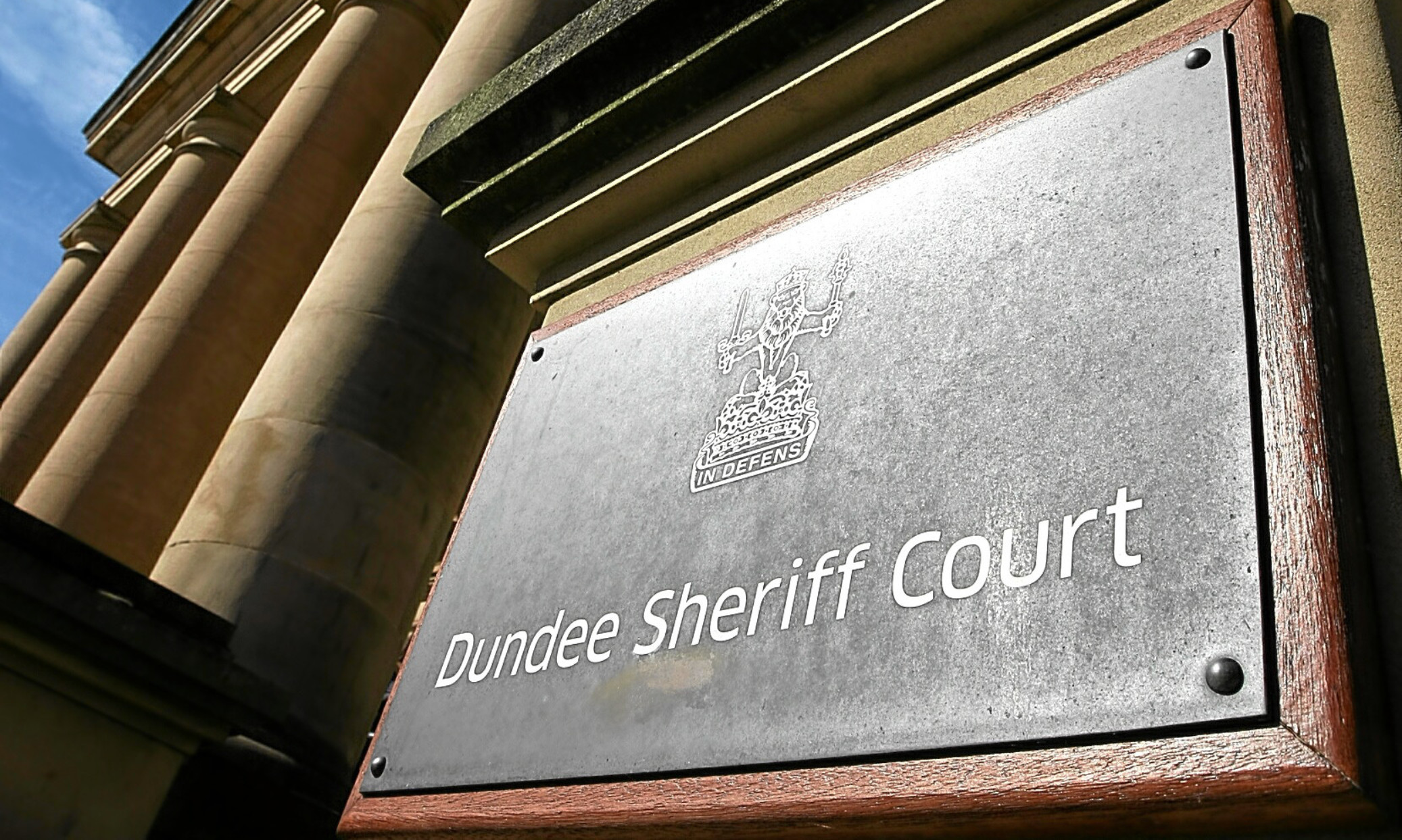 A Blairgowrie man tried to hitch a ride home on the back of a train after being thrown off for being too drunk.
Craig Thoms, 25, was asked to leave a train which had pulled into Ladybank Station by police officers who had been called because of his drunken behaviour.
At first it appeared Thoms, of Ashgrove Terrace, Rattray, was cooperative and left the station at the request of officers.
However, when police turned their backs to speak to station staff, a severely inebriated Thoms ducked under the stationary carriage before concealing himself in the outer carriage doorway.
Depute fiscal Marie Irvine told Dundee Sheriff Court: "At around 12.45am on the day in question Police Scotland received a call from Scotrail staff about the accused who was being abusive to staff and passengers on a train.
"Officers arrived at Ladybank station at 1am and identified the accused.
"The officers noted the accused's details and it seemed he was complying with their requests for him to leave.
"At around 1.15am, while officers spoke to rail staff they observed the accused concealed between two rail carriages.
"As the accused was being led away he made several remarks to station staff, calling them 'beasts'.
"He then threatened police, telling them he was going to 'knock their teeth out', before threatening to kill the officers who were arresting him.
"He was cautioned and charged and made no reply."
Defence solicitor Jim Laverty told the court Thoms had taken on "too much" alcohol on the day the offence took place.
He said: "Too much alcohol had been taken and he had lost all good sense.
"He attempted to conceal himself externally — his only concern at the time was getting home.
"When he was discovered, he was taken into custody and his condition was such that these threats were very much empty.
"He appears now to have his drinking under control.
"He is in full time employment and is in a steady relationship.
"Mr Thoms, in his discussions with me, has not shirked from the serious nature of this offence."
Thoms pleaded guilty at an earlier intermediate diet to a single charge that on June 19 2016 at Ladybank Railway Station he behaved in a threatening and abusive manner likely to cause a reasonable person fear and alarm and did climb under a stationary train and conceal himself within the outer carriageway door to the danger of his life.
He also admitted shouting and swearing and uttering abusive remarks, uttering threats of violence and utter threats to kill.
Sheriff Derek Reekie sentenced Thoms to 165 hours unpaid work, reduced from 240 in light of his guilty plea.
He said: "This was highly unpleasant for anyone who had to witness and I can only assume the train was delayed.
"You put yourself in an extremely dangerous situation which staff had to deal with.
"This is a matter which needs to be marked out. I hope you realise if you continue to drink like this you will end up in trouble."