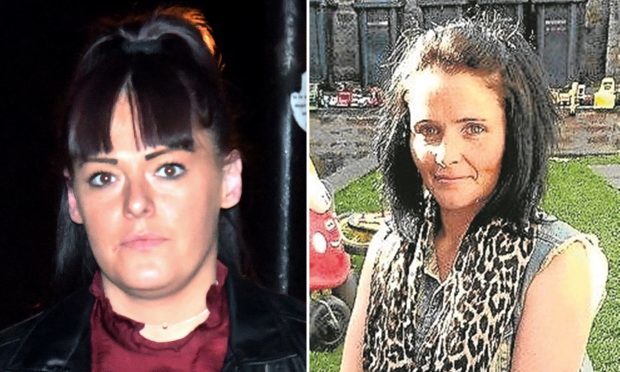 A woman was jailed for five and a half years today after stabbing a mother to death in a street attack.
Siobhan Russell armed herself with a knife before attacking Marie Low in a fatal confrontation in Ballantrae Terrace, in Dundee.
"A young mother's life has been tragically cut short" — Siobhan Russell found guilty of killing Marie Low
The grandmother-to-be died after Russell inflicted a single knife wound to her body during the assault on September 4 in 2016.
Russell, 31, was originally charged with murdering her 36-year-old victim, but was earlier convicted of the reduced charge of culpable homicide.
A jury found her guilty of killing Ms Low after struggling with her, pulling her hair and striking her with the knife.
A judge told Russell at the High Court in Edinburgh that the jury had rejected her plea that she acted in self defence and found that she was not provoked into assaulting the other woman.
Lord Burns told her that whatever the reason for Ms Low and her daughter coming to her house on that afternoon "there was no justification for you coming out to confront her, far less armed with a knife".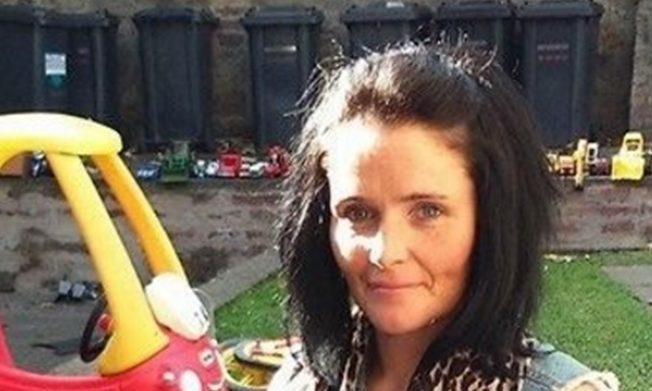 The judge said: "It was an unprovoked attack with a knife."
Lord Burns said that he accepted that the assault was out of character for Russell and that he could take account of her history of depression and drug dependency.
The judge said he also accepted that Russell had shown remorse following the offence and that she had not sought out her victim on that particular occasion.
He added: "Nevertheless, the taking of a life by the use of a weapon such as a knife is a very serious matter."
Defence solicitor advocate Iain Paterson argued that the verdict returned by the jury showed that Russell did not have the intention to kill.
He said the disposal of the case would clearly be a custodial sentence and Russell was aware of that.
He said she was a first offender and mother of two. The children were in the care of an aunt but Russell's absence would have an impact on them.
Mr Paterson said that Russell had suffered problems with drugs and with her mental health.
He said: "There was clearly an ongoing problem that occurred between the deceased and a number of residents locally."
He added that it was not a case of Russell going to find Ms Low but rather the other way round. Russell accepted that she had taken a knife out into the street from her home.
Mr Paterson said it was a tragedy that the mother and soon to be grandmother died following the confrontation.
But he added: "However to an extent this incident would not have occurred but for the fact Marie Low went to confront Siobhan Russell at her home."
He said that a background report on Russell showed she had "appropriate remorse for her conduct".