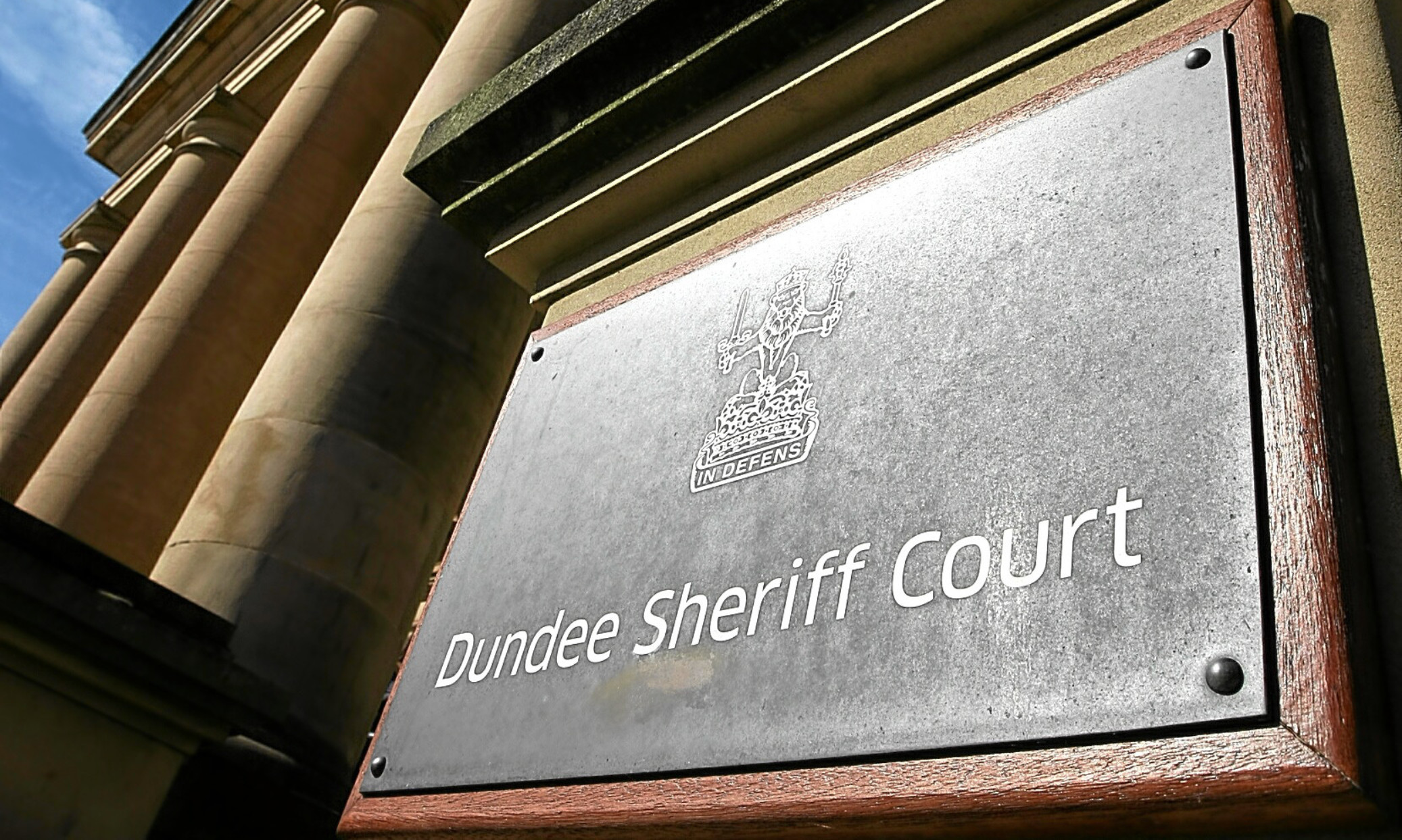 A former SNP councillor accused of sending racist texts to a political case worker told her he wanted to "shoot" Muslims, a court heard.
Craig Melville, who held a senior position as a member of Dundee City Council prior to his resignation in 2016, is on trial accused of sending derogatory and racist text messages to Nadia El-Nakla following the Bataclan terrorist attacks in Paris in November 2015.
Dundee Sheriff Court heard the pair had worked together at the SNP's office on Old Glamis Road and had been engaged in an extra-marital affair since April 2014.
Ms El-Nakla is employed as a case worker for Dundee East MSP Shona Robison and Melville had been working for Stewart Hosie MP – Ms Robison's former husband.
She was giving evidence at the trial on Wednesday before Sheriff Scott Pattison.
Ms El-Nakla told the court she was in "constant contact" with Melville on the night of the Paris terrorist atrocities and for several days following, via text message.
When asked by depute fiscal Joanne Smith about the nature of the messages, she said: "The conversation did not go very well.
"He said he felt Muslim people could do more and should do more."
Ms El-Nakla said the messages became more aggressive as Saturday night progressed, with Melville "drunk" and "ranting" about terrorism in general.
"He was angry, he said Muslims were not doing enough," she said.
She said Melville referred to a Dundee youth worker, saying he deserved to be "buried alive" and told her: "if I had a gun I would shoot a Muslim now".
She told the court Melville sent further texts on November 16, which said: "Muslim politicians have a duty to speak out, not stage photos taking refugees off boats.
"It's not personal, I just hate your religion and I will do all in my life to defeat your filth."
He also allegedly sent messages describing a "left wing loopy society" where people were more concerned about "collecting benefits" than dealing with terrorists.
Ms El-Nakla told the court Melville had apologised some time after the incident, via text, but said she was upset at the content of the messages and did not immediately accept his apology.
Defence solicitor Douglas McConnell, acting on behalf of Melville, told the court the text messages shown to the court had not been recovered by a Crown expert, but supplied by a third-party – namely Ms El-Nakla's former husband Fariad Umar.
Sheriff Pattison noted the defence position, but allowed the line of questioning from the Crown to continue.
It is alleged Melville, of Marlee Road, behaved in a threatening and abusive manner between November 13 and 15 2015 by sending a number of text messages containing threatening, abusive and derogatory remarks regarding Muslims.
At the time, he was Dundee City Council's environment convener and an SNP councillor for the Maryfield ward.
He resigned in February 2016 after the allegations came to light.
Melville denies the single charge and the trial will reconvene on January 25.