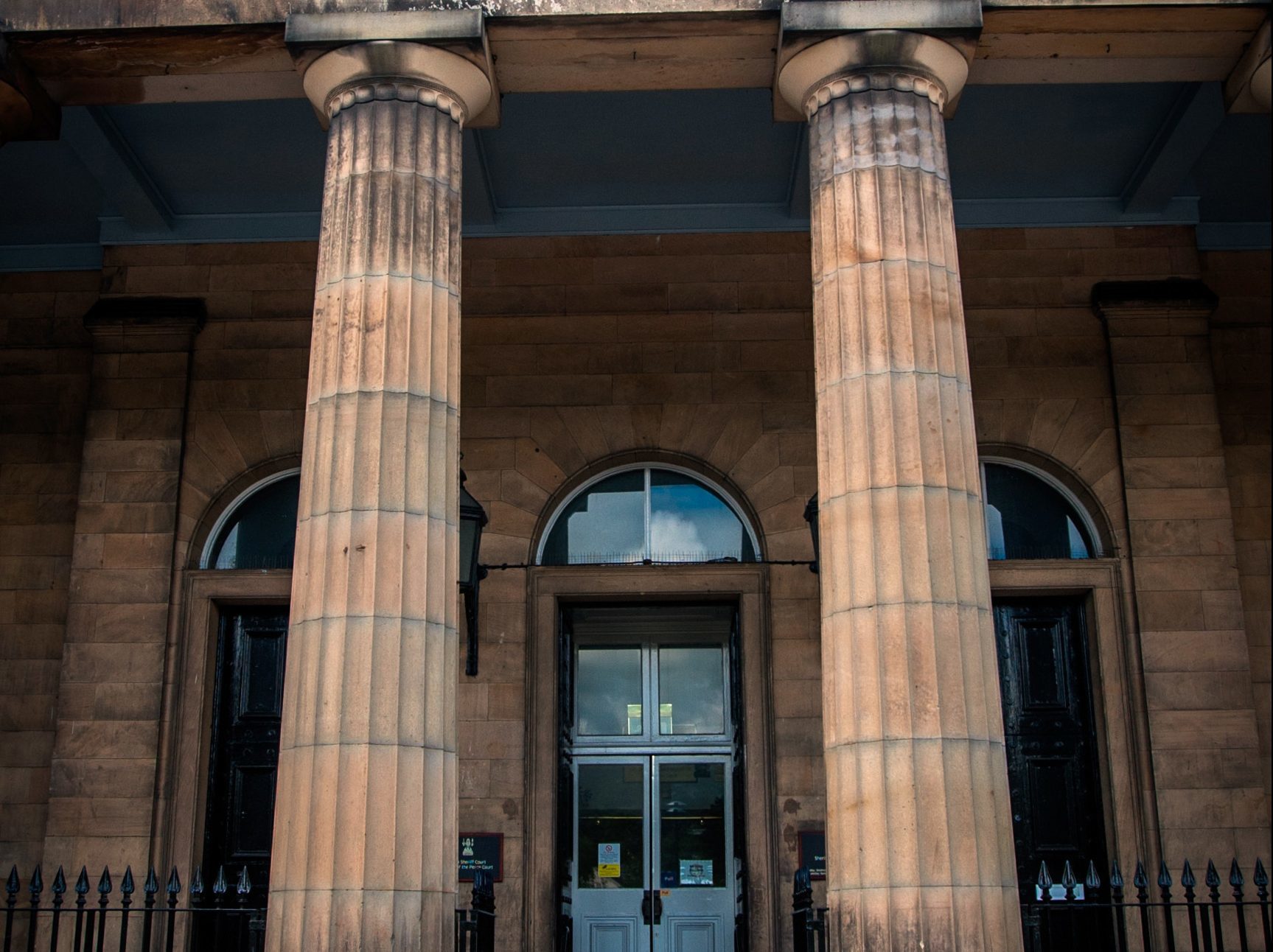 A sex offender who has admitted he is uncontrollably addicted to downloading images of child abuse has been jailed for 18 months.
Social workers have also been tasked with monitoring Edwin Kirk for three years following his release in an effort to mitigate the danger he poses to the public.
The 56-year-old, from Perth, is already the subject of a ten-year sexual offences protection order (SOPO), having been branded "dangerous" by Scotland's Chief Constable.
He has also had to submit to allowing the police to install remote monitoring software on any item he owns that is capable of accessing the internet.
Kirk already had two previous convictions for possessing indecent images of children on his home computers when the police attended at his home in 2017.
He told officers his urges had beaten him and volunteered that he had illegal images on an Amazon hub and a variety of pen drives.
Forensic examination found web searches for "child sex stories", together with a small number of indecent images.
Kirk told police officers: "The fact I've got illicit images proves this is bigger than I am and I can't fight it."
Kirk, a prisoner at Perth, subsequently pled guilty charges of possessing and making indecent photographs of children at an address in Perth's Rannoch Road between May 5 and July 19 last year.
The accused has previous been jailed after being found with more than 100,000 indecent images of children and hours of video.
His SOPO bars him from contact or communication with children under-16 and from deleting his browser history or disguising internet searches.
It was imposed after the chief constable detailed Kirk's obsessions, ranging from interest in children as young as three to an 80-year-old woman from whom he was banned from contact.
Solicitor Pauline Cullerton said: "He is in need of significant input from agencies with a view to addressing his offending behaviour."
Sheriff Lindsay Foulis, however, said that was simply impossible.
He told Kirk: "The problem is that while just 14 images were found on this occasion and they were at the lowest level, this is your third conviction.
"You were also subject to a sexual offences protection order at the time.
"The High Court has made it quite plain that this is not a victimless crime."
"Effectively I am imposing a four and a half year sentence upon you, 18 months of which will be in custody. I believe this is appropriate to protect the public from serious harm when you are released from prison."