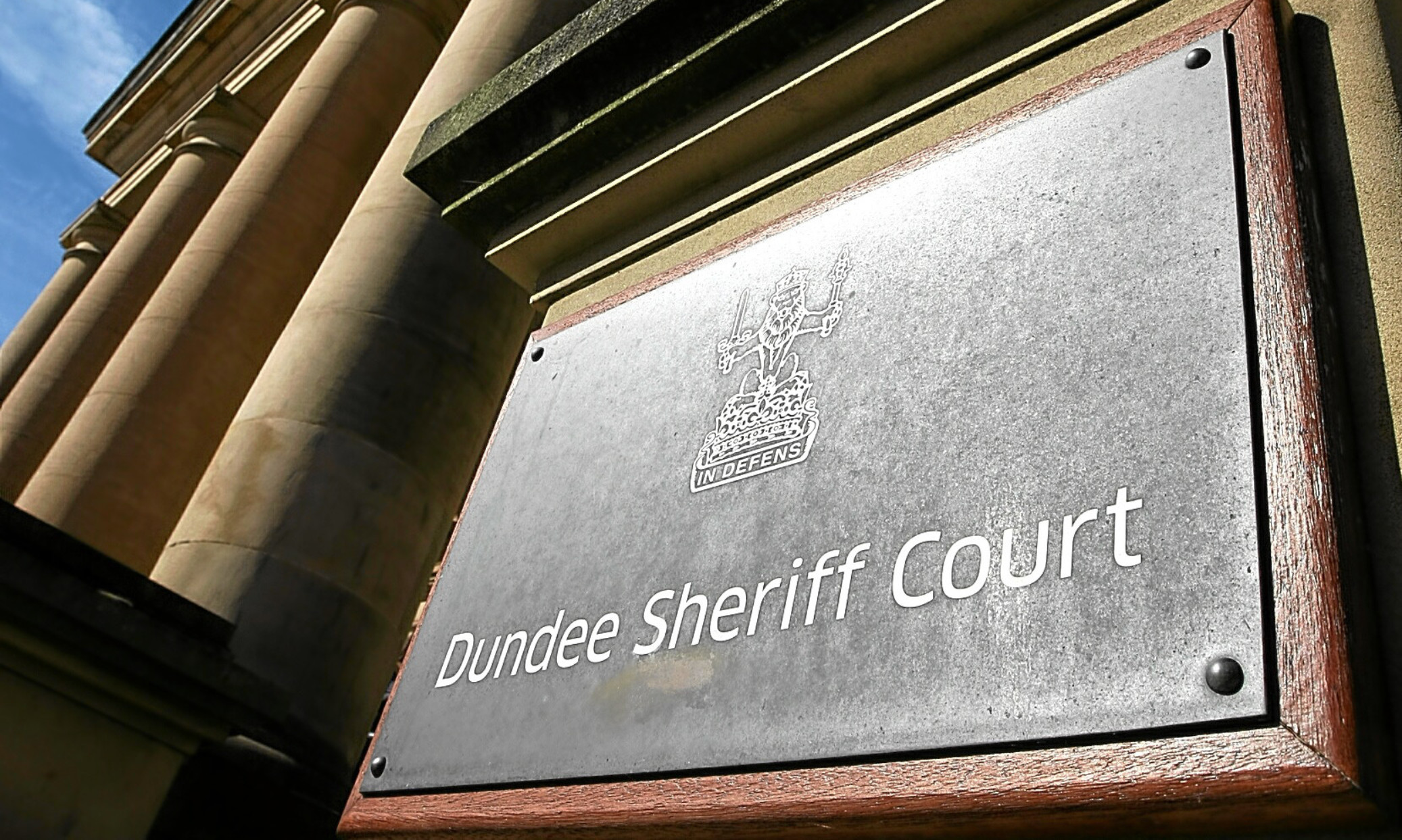 A security guard is to stand trial over claims he threatened to bring a gun into a Fife school.
Kevin McLean, of Lochgelly, denies sending obscene and menacing messages to a member of staff at Bell Baxter High School over a 48-hour period on Monday and Tuesday this week.
McLean allegedly threatened to bring guns into the Cupar school, placing the woman in a state of alarm for both her own, her colleagues' and the school pupils' safety.
He also allegedly told the recipient he was a "competent" sniper who would be able to see her with his gun from miles away, that he was watching her and that he owned two bullet-proof vests.
McLean, clad in a Chubb security polo shirt, appeared from custody at Dundee Sheriff Court before Sheriff Alastair Brown, who was told the accused had his firearms taken from him by police.
Defence solicitor Mike Short told the court on McLean's behalf he was pleading not guilty to the charge.
He said alleged messages had been sent via the website match.com.
Depute fiscal Lynn Manion told the court police had removed McLean's weapons from his possession as soon as the allegations came to light.
She asked for bail conditions to be set for McLean, of Auchterderran Road, Lochgelly, barring him from entering Cupar, or contacting the alleged victim.
McLean, 37, denies that on February 26 and 27, at WH Smith in Dunfermline, the Overgate centre in Dundee, at an address on Auchterderran Road in Lochgelly and elsewhere in Tayside and central Fife, sending via public communication methods grossly offensive messages obscene or menacing in character.
The charge further alleges he stated in his messages he knew the woman worked in Bell Baxter High School in Cupar and that he was in possession of ten guns and two bullet proof vests.
It goes on to accuse McLean of saying he could watch the woman with his gun from miles away and that he loved shooting targets.
In addition, it goes on to allege he implied he was watching her and he was a competent sniper.
Further to this, he is accused of threatening to attend her school department while armed, which placed the woman in a state of fear and alarm for her own safety and the safety of others – including school pupils and staff at Bell Baxter High School.
He was released on bail on special conditions not to contact her and was told he was only allowed to travel through Cupar as a passenger on a bus or train to get to work but he would not be allowed to alight.
McLean will return to court for trial on May 23 and an intermediate diet on May 3.