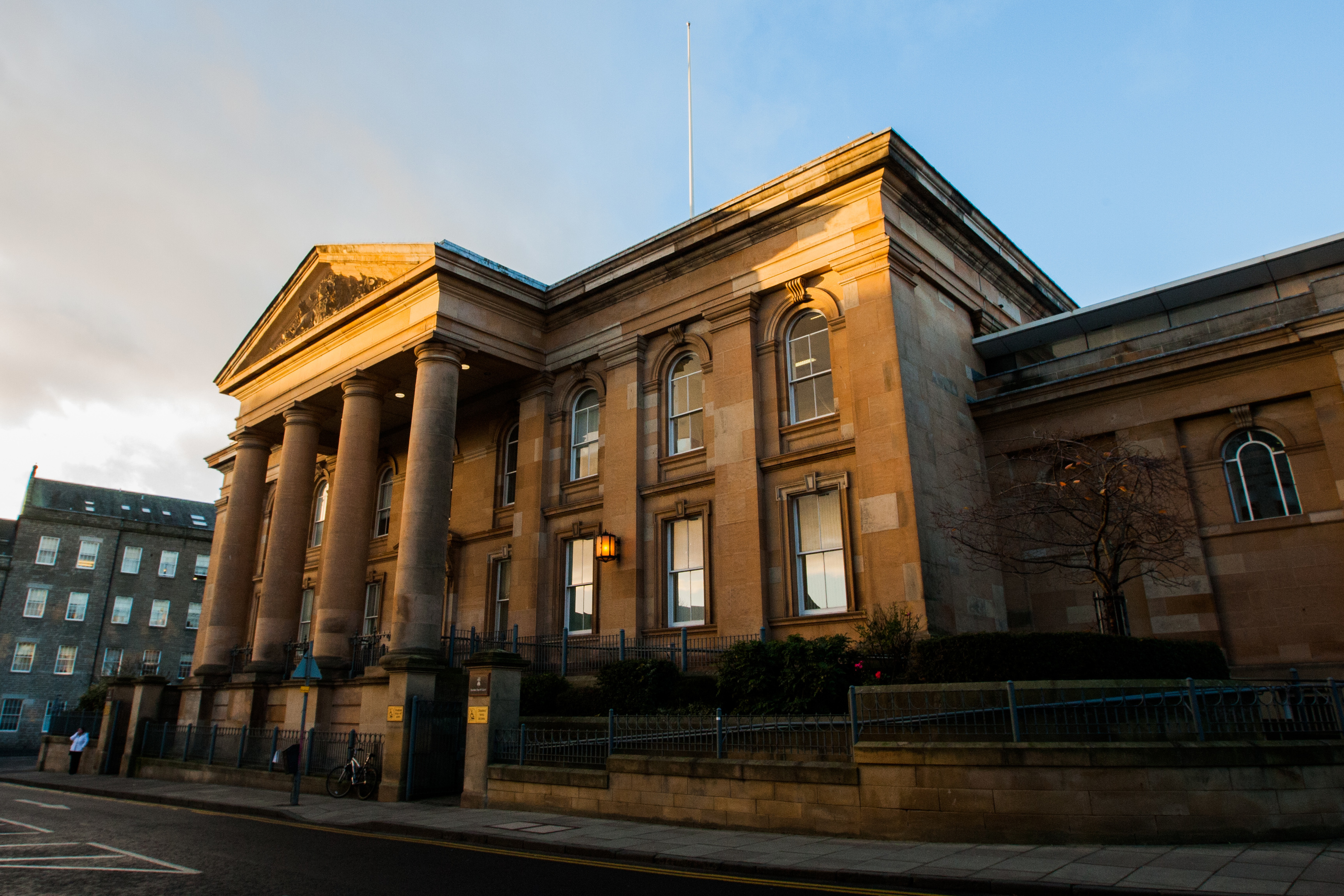 A man accused of shaking a 10-month-old baby girl to the danger of her life in a Dundee flat has appeared in court to answer charges that he carried out a string of violent and abusive offences over several years.
Dale Thomson, of Newton Crescent, Arbroath, is alleged to have caused the child severe injury and permanent impairment by shaking her repeatedly at the property on Easter Sunday.
The petition, heard in private before Sheriff John Rafferty, alleges that Thomson seized the child by the body before committing the assault.
The 26-year-old was represented at Dundee Sheriff Court by solicitor Larry Flynn, who entered no plea on his behalf.
Mr Flynn made no motion for bail and Sheriff Rafferty continued the case for further examination, remanding Thomson in custody.
Thomson has also been accused of a string of assaults and abusive behaviour over a five-year period.
He appeared in private on four charges of assault and two charges of threatening and abusive behaviour towards a woman in Dundee between January 1 and March 31 this year.
It is alleged he assaulted the woman by seizing her, straddling her body and preventing her from moving and placing his hand over her throat and compressing it, restricting her breathing.
He is also alleged to have prevented her from moving and butted her to her injury and the danger of her life.
Over a three-month period, Thomson allegedly pinned the woman to a wall, seized her on the body, pushed her to the ground causing her to strike her head, repeatedly kicked her on the body and grabbed her by the hair and repeatedly struck her head against a wall.
He also faces three charges of assault against another woman and one charge of threatening and abusive behaviour towards her over a three-year period between February 2013 and January 2016 at various addresses in Irvine.
Thomson allegedly seized the woman by her throat, compressed her throat restricting her breathing and pushed his fingers into her neck and uttered threats, all to her injury and the danger of her life.
Mr Flynn again made no motion for bail and Thomson was fully committed for trial and remanded in custody.