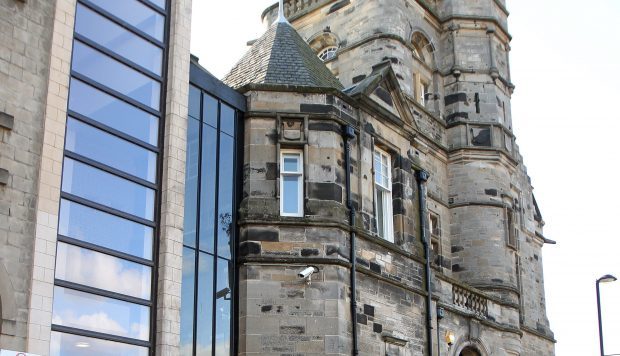 A man who used the services of an alleged brothel has told how a young Asian working girl "really didn't want to be there".
James Saunders was yesterday giving evidence in the trial against Chin Chih Chang who is accused of being involved in running a sex shop from a flat in Kirkcaldy.
The 61-year-old told the court how he initially visited the property on Lord Gambier Wharf for massages with "happy endings" before ordering the young girls to his home.
He said Chang, 56, would come to his bedsit with a "working girl" after arranging to pay £110 for the "full service" which included sexual intercourse.
He said: "It was coming up to winter so I asked if I could get a girl brought to me at home.
"The woman on the phone told me what the price was.
"The first time they came, she (Chang) brought a girl called CeCe with her.
"I gave CeCe the money in the living room and she took it through to the kitchen to give it to the boss lady.
"She waited in the kitchen while we were in the living room. Then the boss lady called a taxi and they left."
He told how a different girl, allegedly named Wan, came to his Kirkcaldy home the second time and she "didn't speak much english".
He said she "didn't seem very happy" and was "kind of withdrawn".
He described her as being "too keen to get her clothes off" so he gave her a glass of wine and sat with her for around 20 minutes before getting down to business.
Fife brothel trial: Witness was happy to 'bash on' as massage ended with 'Brucie bonus'
Mr Saunders added that a third girl, who Chang introduced as being named Rose, told him that she "really didn't want to be here".
He did however describe the first young girl, CeCe as being "vibrant and lively".
Mr Saunders previously told how he believed Chang was the "madam" of the alleged brothel and said he always handed cash to her at the Lord Gambier Wharf property.
Chang is also accused of transferring criminal property, namely sums of money, to individuals outwith Scotland.
The trial, in front of Sheriff Jamie Gilchrist QC, continues.