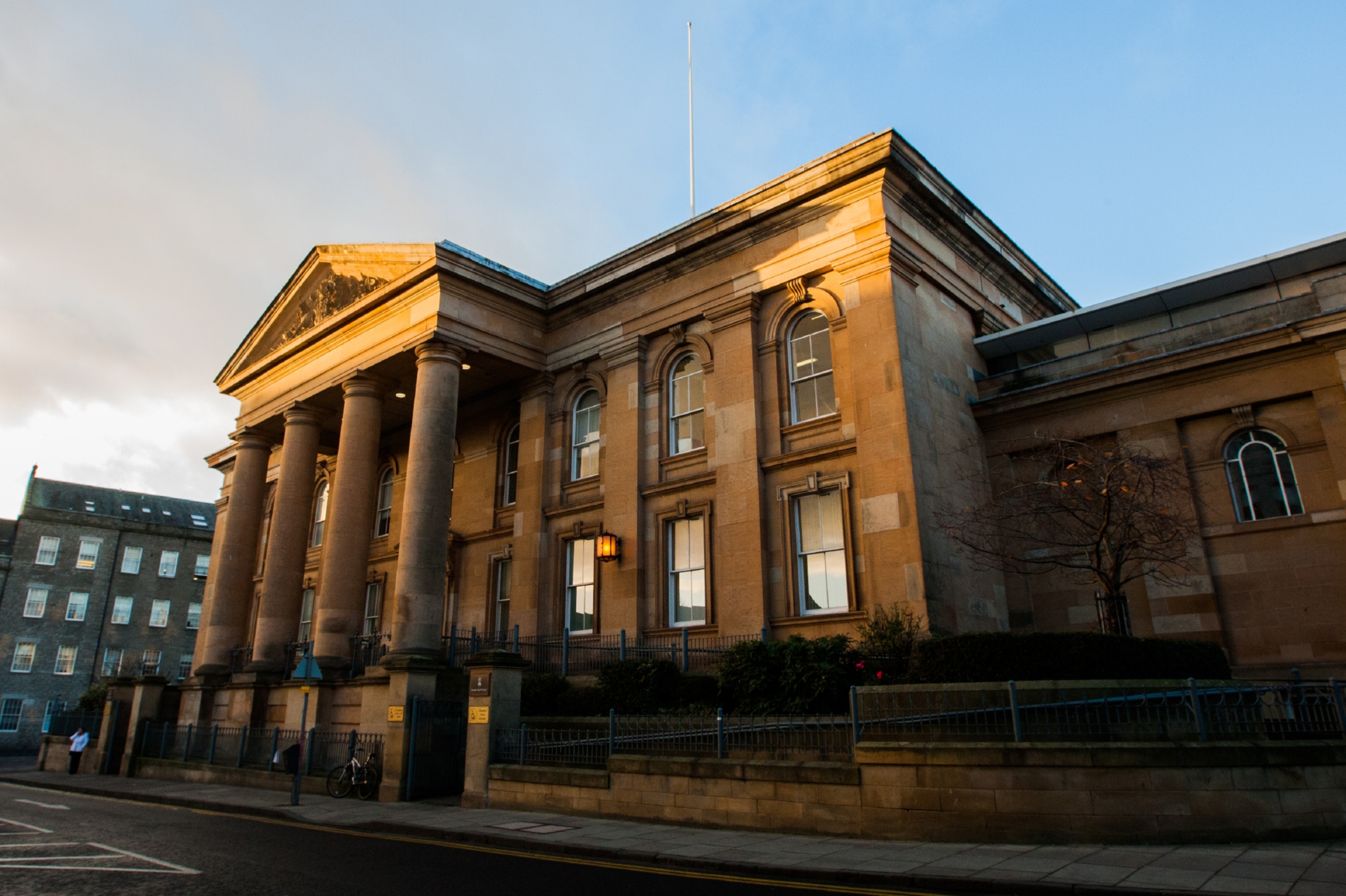 A Dundee man blamed "interfering neighbours" for calling the police after he behaved in an abusive manner towards his 81-year-old mother.
Alan Campbell, 55, pled guilty to behaving in an aggressive manner by shouting and swearing at Antonia Campbell at his home address in Fleming Gardens South while on bail.
The court heard he had the elderly woman, who has suffered a stroke, "backed into a corner".
Although Campbell accepted he had "lost his temper", his defence solicitor explained the accused often needed to speak in a raised voice as his mother was "hard of hearing".
He added his client had concerns about "interfering neighbours" who called the police, leading to his arrest.
The court heard that on May 16, Campbell's neighbours noticed he was "under the influence of alcohol" and later heard him "screaming and shouting".
Procurator Fiscal Marie Irvine said: "They could not hear exactly what was being said but they were alarmed.
"They decided to contact police as they were worried about the situation escalating.
"The accused had his mother backed into a corner and was screaming at her.
"Police attended and he was cautioned and charged, to which he replied 'that's rubbish'".
The court was told Campbell, who is a carer for his mother, lives with her in "difficult circumstances" but is "devoted" to her and his behaviour was "out of character".
Sheriff Lorna Drummond remanded Campbell in custody and adjourned the case until July 4 for criminal justice and social work reports to be obtained.