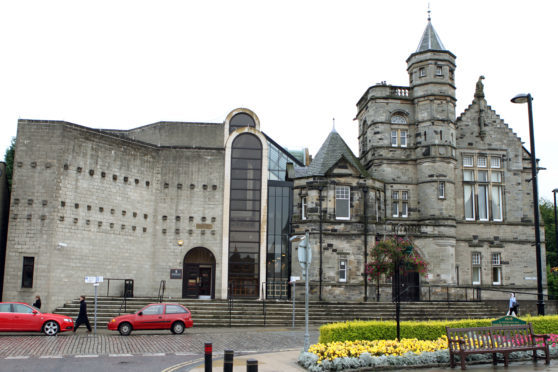 Internet troll Stewart McInroy has been sentenced to three months in prison after setting fire to wheelie bins in Cupar.
The 27-year-old appeared at Kirkcaldy Sheriff Court for a review of a community payback order in relation to the wilful fireraising which took place in October last year.
Serial-offender McInroy caused £600 worth of damage in Cupar's Bonnygate area after sparking the blaze.
He was ordered to complete 110 hours of unpaid work at Dundee Sheriff Court on April 11.
But he was sent back behind bars just two weeks later after admitting trolling the family of missing Glenrothes man Allan Bryant Jnr for a second time.
He was handed an eight month custodial sentence and was blasted for his "despicable, cruel and heartless" offending.
McInroy, who has previously spent 10 months behind bars for claiming he had tortured and killed the missing 27-year-old, sent Facebook messages to Allan Bryant Snr and his daughter Amy on March 7.
The Kirkcaldy man has also previously been jailed for making rape threats to a woman online.
Defence solicitor Michelle Renton said her client had asked that the court not "interfere" with his potential release date of October 1 when imposing a new sentence.
She added that McInroy was an "impulsive man" with several "difficulties" including ADHD and was unable to complete the current community payback order.
Mrs Renton said her client realised the emergency services should be called after setting the fire and witnessing it spreading and raised the alarm.
Fire crews raced to the scene, where McInroy remained. When asked why he was hanging around, he said he was "enjoying the drama".
Sheriff Grant McCulloch said: "He set fire to people's property and then had no effective punishment for it which just isn't going to happen."
He revoked the community payback order and ordered McInroy to spend a further three months behind bars after his current eight month sentence is finished.
Allan Bryant Jnr was last seen outside Styx nightclub in Glenrothes on November 3 2013 when he was just 23.