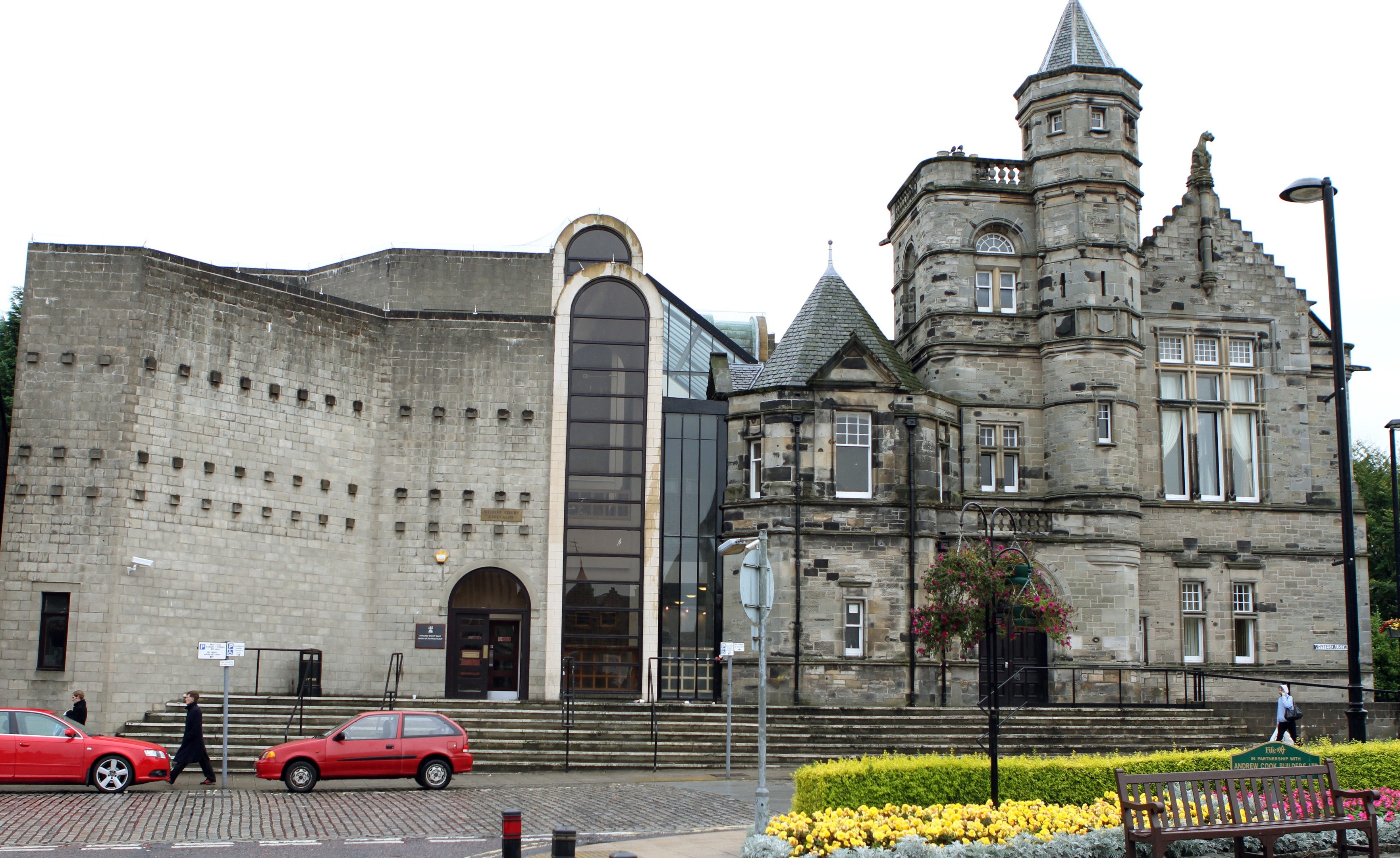 A Kirkcaldy man accused of dangerous driving told a court he heard an "almighty bang" before being knocked out following a serious car crash.
Mark Taylor appeared on trial at Kirkcaldy Sheriff Court and denied his actions cause the three car smash on the B921 between Kinglassie and Cardenden in August 2016.
The 44-year-old said he saw a Jaguar car coming round a bend on the notorious stretch but it had "drifted" into his lane before clipping his silver BMW causing the "almighty bang".
Taylor, who had been driving his daughter and step-daughter to a doctor's appointment in Ballingry, told how he heard a second bang "10 to 15 seconds" after colliding with another car.
Taylor gave evidence and maintained it was the driver of the Jaguar who caused the collision.
He said: "As I was approaching the corner, the Jag came round it at some rate of speed and drifted onto my side of the road.
"I was doing about 40 to 45 mph. I'm very familiar with the road. Almost half the length of his car was on my side of the road, most his two wheels were on my side.
"My reaction was to shout f*** and started to turn the steering wheel for a hard left to try and put the car into the field.
"There was an almighty bang and I knew there was a collision between the two of us.
"When the airbags deployed, I was knocked out for a few seconds."
Taylor told how he heard a second "loud bang" as he came back to conciousness, which was his car colliding with a Citroen C2.
The unemployed father was airlifted to hospital for treatment following the collision, which left him with serious injuries.
Depute fiscal Mina Poppius asked him if him taking the corner too quickly may have caused his car to drift into the wrong lane but Mr Taylor said no.
Sheriff MacDonald asked Taylor if he could explain previously heard expert police evidence which stated the Jaguar was on the correct side of the road at the time of the crash.
But the driver was unable to explain why and said the investigating officers must be wrong.
The court also previously heard how one witness claimed to see Taylor and his daughter acting in an "animated" manner before the crash.
They also told how Taylor's daughter may have grabbed the steering wheel following the first collision which the driver and his 20-year-old daughter denied.
A 62-year-old driver of the Citroen and young female passenger also sustained serious injuries following the accident which also left a third woman hurt.
The 75-year-old male driver of the Jaguar was also left with minor injuries.
Taylor denies dangerous driving and causing the crash which left himself and four other people injured. The trial will continue on August 9.