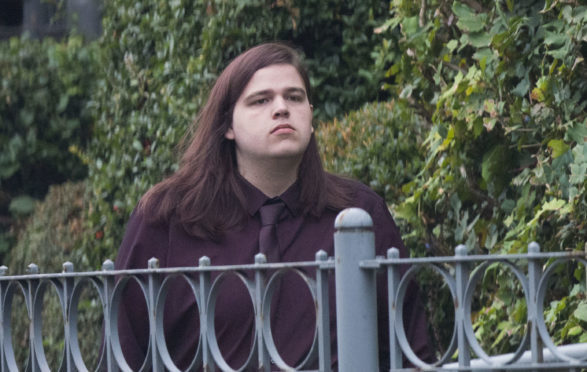 A paedophile has avoided jail despite breaching his supervision order by downloading photo-sharing apps.
Douglas Thomson was placed on the sex offenders register for three years in October 2016 after being caught with more than 200 child abuse images.
He had openly bragged about having the images at a gay rights conference in Glasgow.
Halfway through his supervision order, social workers raised concerns after the 22-year-old downloaded Snapchat and other apps on his phone.
He then attempted to conceal his actions by deleting the apps.
Solicitor Anika Jethwa admitted her client's actions were "disppointing" but pleaded with Sheriff Carmichael to give Thomson another chance.
She said: "He was arrested last Friday and spent a weekend in the cells.
"He was terrified by this experience and will fully comply with any further order to make sure he doesn't end up in custody.
"He knows that this time there would be no excuses.
"He did download apps but did not commit any actual offences online.
"The concern was raised because there was worry that things could escalate after he downloaded the apps.
"He appreciates the seriousness of the matter and has the support of his family who are trying to help him."
Ms Jethwa added that Thomson had completed 200 hours of unpaid work without issues.
He had previously admitted having 271 indecent photographs or pseudo photographs of children, between December 12 2013 and September 4 2014, at his home address in Drumlithie Place.
Sheriff Carmichael said: "This breach makes me think you were just paying lip service to the supervision order.
"The chances of ending up in custody were very high but I will allow the supervision order to continue.
"Be under no illusion as to how serious your situation is."
Sheriff Carmichael fixed a further review of the order on August 24 and ordered Thomson to do 80 additional hours of unpaid work.