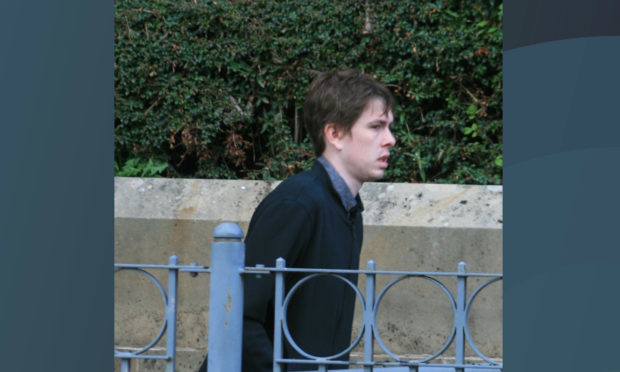 A beast freed on bail over a child abuse images charge groomed a series of under-age YouTubers into sending him sick sex pics while he awaited court, it emerged on Tuesday.
Jed Cossans then dodged jail over the indecent images charge for which he was sentenced just days after trying to convince a nine-year-old boy on the video streaming site to send him "pictures of your privates".
A court heard Cossans was arrested over two of the charges – but despite already being on bail for the abuse pics charge at the time was allowed to walk free, allowing him to target the third child.
Now jobless Cossans – who is again free on bail to await sentence – faces a prison term after he admitted targeting kids aged nine, 11 and 12 on YouTube, where each of them had their own channels used to post videos of themselves.
In one instance he told the 12-year-old boy to expose himself as a "forfeit for not winning an online game".
He told the 11-year-old he would give him "fun challenges" to do before daring him to pose naked.
And he went on to pose as a 16-year-old girl to the nine-year-old boy, telling him "his friends were lucky to see him naked in the changing rooms" before asking him for nude images.
Fiscal depute Eilidh Robertson told Dundee Sheriff Court that the first victim was 12 and was contacted by Cossans, who had seen a video the boy had posted in which he had exposed himself.
She said: "He went on to ask the complainer to call him and do a video call whilst naked saying 'it would be kinda funny and sexy'.
"He asked the complainer again to send him nude videos and images, and images of his penis on four more occasions and at one point suggested that he should do it as a forfeit for not winning an online game.
"At the end of the conversation the accused and the complainer made an agreement to exchange photographs of their own penises.
"However the complainer's step father discovered the chat logs between them and the matter was reported to the police."
Miss Robertson said the second boy was just 11 and was contacted on video chat by Cossans, who said he would "give him fun challenges to do".
She said: "To start with, the accused dared the complainer to see how many marshmallows he could fit into his mouth.  The complainer declined to complete this dare.
"The accused then dared the complainer (to) put shorts on without using his hands.
"The accused then gave him another dare, to take his boxers off without taking the shorts off, telling the complainer that if he did the dare then he would subscribe to his YouTube channel.
"The accused then asked the complainer to do a number of other dares which involved him removing items of clothing to some extent and also daring the complainer not to wear any underpants for one hour.
"The complainer felt uncomfortable but agreed.
"The accused called him back a short time later to confirm that the complainer was complying with the dare and was still not wearing any pants and the complainer exposed his genitals to the accused on camera once more to confirm his compliance."
Miss Robertson said the third boy, aged just nine, was first contacted over Instagram, with Cossans posing as a 16-year-old girl.
She added: "Although the conversation started off innocuously, the accused then told the complainer that he was 'kinda cute' and that 'his friends were lucky to see him naked in the changing rooms'.
"He started to ask the complainer to send him photographs of himself, including repeatedly asking for him to take photographs of his penis, abs and buttocks.
"At one point he said 'so are you brave enough to unzip your pyjamas and show me your abs?  I want to see how strong you are' and 'would you show your abs on your belly to anyone? Your butt? Your privates?  Anything?…. a picture of your privates for a picture of me'."
The boy, however, refused to comply.
Cossans, 23, of Arbroath Road, Dundee, pleaded guilty on indictment to three charges of sending sexual written communications to children between June 24 and June 26 and on July 3 and 4 last year, and again between February 10 and February 12 last year.
Defence solicitor Joe Myles said: "His community payback order contained provisions that he attend cognitive behaviour therapy sessions and he is currently engaging with that.
"He is described as confused and repressed regarding his sexuality."
Sheriff Linda Smith deferred sentence for social work background reports and a risk assessment and released Cossans on bail meantime.
Cossans was placed on the sex offenders register pending his sentencing date in October.