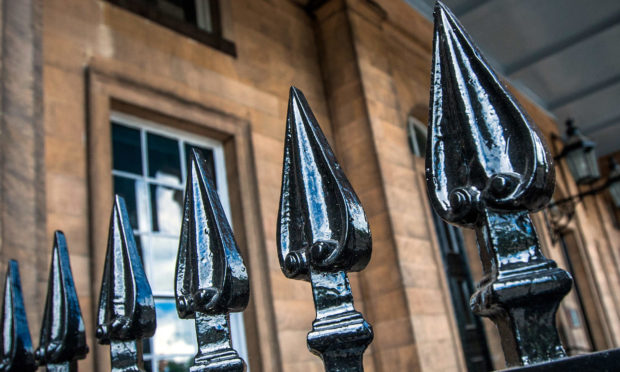 Police are to review why officers failed to keep a man with a history of violence in custody, following scathing comments from a Perth sheriff.
Cameron Burnside – who had 12 convictions for threatening behaviour and seven convictions for assault in the space of three years – had been arrested and charged with carrying out an unprovoked assault on a 53-year-old man in Kinross in July.
Police decided to release him, only for Burnside, 22, to then assault a 19-year-old in another unprovoked assault a few weeks later near a Perth nightclub.
The details came to light earlier this week at Perth Sheriff Court, when Sheriff Lindsay Foulis questioned why Burnside had not been kept in custody following the July assault.
Burnside, of Hays Court, Milnathort, pled guilty to both charges at the court.
During the legal proceedings, Sheriff Foulis told depute fiscal Robbie Brown it would have made "more sense" to keep Burnside in custody after he was arrested and charged for the first assault, given his criminal record.
"Burnside has 12 previous convictions for threatening and abusive behaviour, and seven previous convictions for assault – all carried out since 2015," Sheriff Foulis said.
"That means he has been convicted nearly 20 times in the space of just three years."
He continued: "This is an observation but I feel it is valid one. Perhaps on reflection, Burnside's record could have been looked at and he could have been kept in custody. This might have prevented Burnside assaulting the 19-year-old man in the second offence."
A spokesperson for the Crown Office said: "We intimated to the sheriff that we would pass his comments on to the police."
And a police spokesperson confirmed the force will now conduct a review of the matter.
"We note the comments from the sheriff and a review of the matter has been undertaken," she said.
Mr Brown had told the court that Burnside punched the 53-year-old man through an open car window in an unprovoked attack following a function in Kinross around midnight on July 8.
"The complainer, who was known to the accused, was being picked up by car after the event and was sitting in the drivers' seat when Burnside punched him several times on the head," he said.
"The pair ended up in the street and the accused then ran towards the man."
The court was told that the complainer managed to put a "headlock" on Burnside, but that didn't stop the accused biting him on a finger.
Mr Brown also told the court that Burnside punched a 19-year-old male near the Ice Factory nightclub in Perth, while acting with another person, on August 24.
"The victim suffered a cut to his lip following the assault," he commented.
Sheriff Foulis sentenced Burnside to eight months in jail.