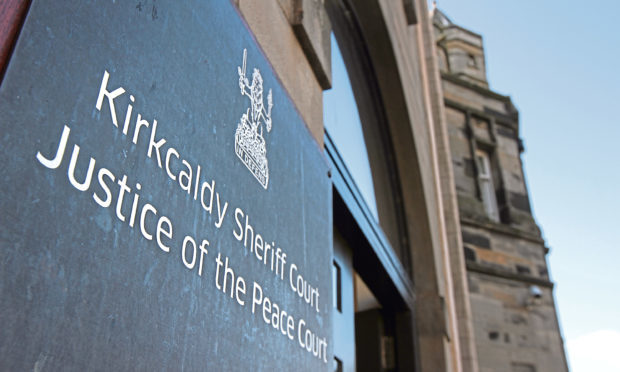 A Lochgelly teenager who threatened to post intimate pictures of a girl on social media has been warned to stay out of trouble.
Cameron McCann appeared at Kirkcaldy Sheriff Court on Wednesday where he was due to be sentenced for the August 26 offence.
The 18-year-old, of Paul Street in Lochgelly, had previously admitted threatening to disclose the images of the young girl on Facebook and Instagram.
The court was told McCann had two outstanding community payback orders for previous offences which were due for review at Dunfermline Sheriff Court on Wednesday morning.
The teenager was told to "hot foot it" to the neighbouring court by Sheriff Linda Smith as he risked a warrant being issued for his arrest.
Sheriff Smith said: "It's important if you're supposed to be in two places at once that you let at least one place know that because there is a chance that a warrant can be taken.
"We've managed to contact Dunfermline for you but I think you should hot foot it there for these reviews to take place.
"Whilst you have done the unpaid work for the previous orders, you are not really engaging with the counselling and supervision parts.
"You are still hanging around with people who will inevitably get you into trouble.
"I'm going to defer sentence for a period of time so you can come back with an up to date report.
"You really need to have a word with yourself and start engaging with social work. It's very important that you keep yourself out of any more trouble.
"For these kind of offences, a community payback order is a direct alternative to a custodial sentence. You have been there, you don't want to go back."
McCann pled guilty to one charge of causing fear, alarm or distress by repeatedly threatening to disclose the intimate images at an address in Glenrothes.
The teenager was ordered to reappear at Kirkcaldy Sheriff on December 5. His bail was continued.