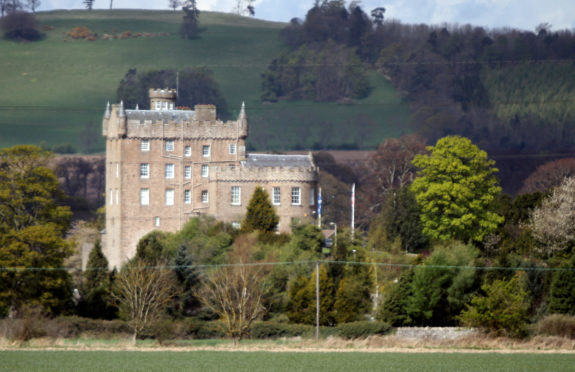 A killer with a history of absconding from prison went on the run again after jail chiefs deemed him suitable for another period of home leave.
Martin Stewart was allowed out of Castle Huntly prison despite spending more than half his life in prison for a brutal torture murder.
Stewart, who has a previous conviction for going AWOL, disappeared again and sparked a major police manhunt with the public being warned to stay away from him.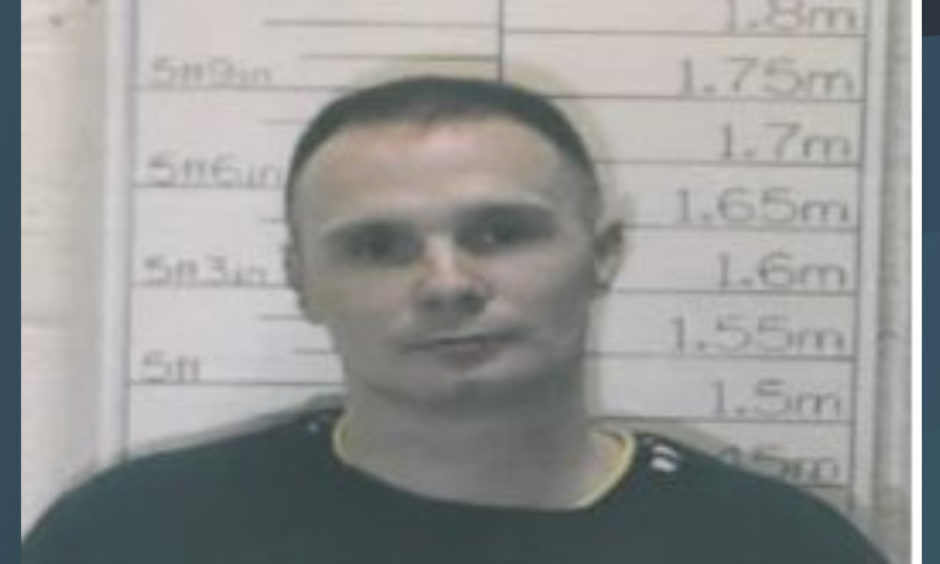 The 38-year-old was eventually discovered and arrested in a public park in Paisley.
Yesterday at Perth Sheriff Court, Stewart admitted perverting the course of justice by absconding from Castle Huntly prison in May this year.
Depute fiscal John Malpass said: "He was a convicted prisoner serving a life sentence for murder from July 1998. He has 19 previous convictions including an analogous offence.
"He was granted a temporary release from May 7 to 10. He was to stay at the Dick Stewart hostel in Glasgow with a curfew to be in between 11pm and 7am."
Mr Malpass said Stewart failed to return to the hostel on May 9 and was eventually found in Barshaw Park in Paisley three days later. He has been moved to secure conditions at HMP Shotts.
Solicitor Gary Fowlis, defending, said: "This was clearly a breach of trust. That is something he fully accepts. It was not the first period of home leave he had had from Castle Huntly.
"He was on the cusp of being released.
"During his sentence he has had difficulties with addictions. He was on a methadone programme. He had been estranged from his family for six years but his sister had made contact with him to advise him his mother was gravely ill.
"He got very emotional on hearing this. He travelled to Paisley to be with family and stayed there. His mother sadly passed away a few days after this."
Sheriff Gillian Wade jailed Stewart for 16 months and said: "He could have seen his family within the lawful hours. All he had to do was be back in time.
"There were clearly very sad family circumstances and the court understands that was difficult for you. However, it is a serious breach of trust and you have a previous conviction."
Stewart was convicted of murdering David McMaster, 49, alongside two other teenagers in a vicious attack in 1998, after he let them into his Paisley home.
He went AWOL in Paisley in 2012, 14 years into his life sentence, and handed cops a fake ID when he was caught. He was jailed six months for that offence.