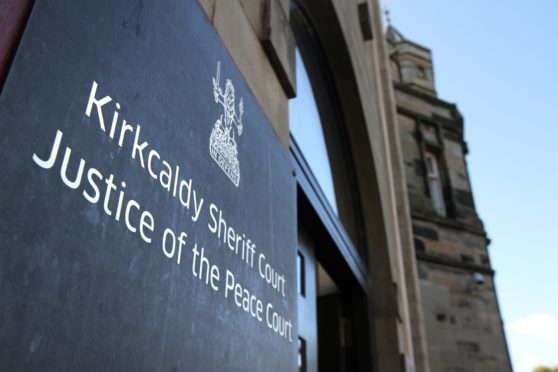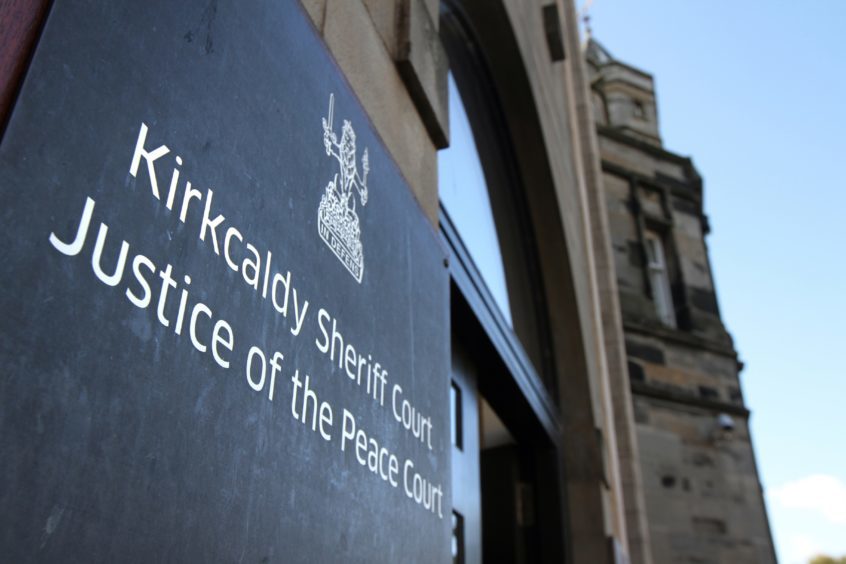 A taxi driver told of his shock as a pensioner cocked what he believed to be a hand gun and pointed it towards him.
Just seconds before the incident, William Begbie had spotted what he described as strange press cuttings and an assault rifle mounted on a wall of Thomas McCabe's Leven house.
Mr Begbie, who had driven McCabe home from a pub, told Kirkcaldy Sheriff Court the 73-year-old walked towards him going "through the motions of making the gun ready to fire by cocking the trigger".
Initially, he said, McCabe held the gun in the flat of his palm but shifted it to a forward position.
He said: "By the time he had snapped the gun shut he was standing directly in front of me and for a brief two seconds the gun was actually pointed at my lower stomach.
"I felt my stomach take an actual vertical crash. I thought 'what the hell?', I couldn't believe it, I was absolutely shocked."
McCabe denied behaving in a threatening or abusive manner at his home in Green Gates by presenting an imitation firearm at Mr Begbie, spinning the barrel and cocking the hammer on May 26, last year.
---
---
He also denied having an imitation firearm, namely a deactivated revolver, without lawful authority at nearby Dyke Neuk on the same date.
Mr Begbie, 65, told the court McCabe, who had served in the army, had asked him to come into his house while he got money to pay his taxi fare.
McCabe went to another room. Mr Begbie said: "I immediately noticed press paraphernalia on the walls and military style photographs, groups of soldiers."
He said the assault rifle was mounted among the photographs and cuttings and he saw derogatory comments written in red felt tip pen on the press cuttings, which he said may have pertained to IRA people.
Mr Begbie said he started to feel uncomfortable and then McCabe appeared in the doorway with what Mr Begbie identified as a Smith & Wesson and said: "What do you think of this?"
He said: "I was shocked, absolutely shocked."
Mr Begbie said he was convinced it was a real gun and McCabe had "snapped open the magazine as if to check it was loaded" then snapped it shut again.
The court heard Mr Begbie had never met McCabe before he picked him up from McPhails bar in Leven at around 4.45pm that day.
McCabe, Mr Begbie said, told him he was "p***ed" as soon as he got in the car but had not smelled of alcohol.
The trial before Sheriff Alison McKay was adjourned until January 14.