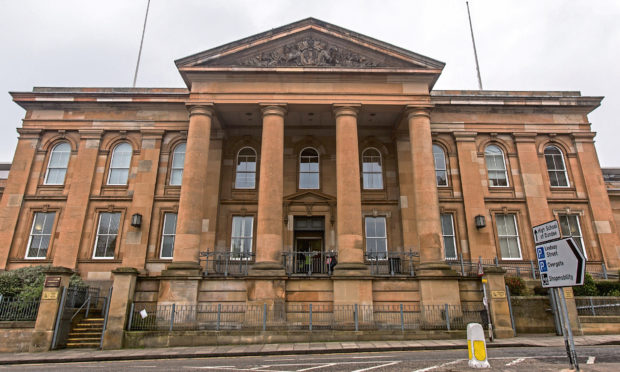 A Dundee chef told his now ex-partner he would "wipe out" her family after she refused to stay home to wait for a parcel delivery.
Sean Rooney admitted subjecting the woman to a barrage of abusive messages and phone calls throughout the night on November 23 and on the morning of November 24.
He called her derogatory names and threatened that "sh*t is about to get real", as well as threatening to hurt her stepfather.
He also threatened to break up with her and told her she had "better pray the police get you first".
The 27-year-old had become enraged after the victim told him she would not be home to accept the delivery of a mobile phone.
The relationship lasted just two months and Rooney, who is now a "single man", was jailed for eight months by Sheriff Alistair Brown over his tirade.
Rooney, of Almond Gardens, appeared to be in considerable shock over the verdict as he was placed in handcuffs and led from the dock down to the cells.
His defence solicitor had argued that the messages amounted to "name-calling" resulting from excessive alcohol consumption, and that the accused was "ashamed in the cold light of day".
However, Sheriff Brown ruled that the behaviour was a "bad form of emotional abuse".
Jailing Rooney, Sheriff Brown said: "These (threats) were specific and to the complainer no doubt very frightening.
"They involved specification of what what you were going to do, to whom, and when.
"You were being manipulative and controlling. This is a bad form of emotional abuse and you will go to prison."
The court heard that the woman initially ignored the messages, but became upset when they continued to arrive.
At one stage her stepfather intervened by warning the accused to "back off", but this was said to have "aggravated" the situation.
Rooney pleaded guilty to behaving in a threatening and abusive manner by repeatedly phoning and sending text messages to the woman, shouting, swearing and threatening violence towards the woman and her family at an address in Frederick Street.