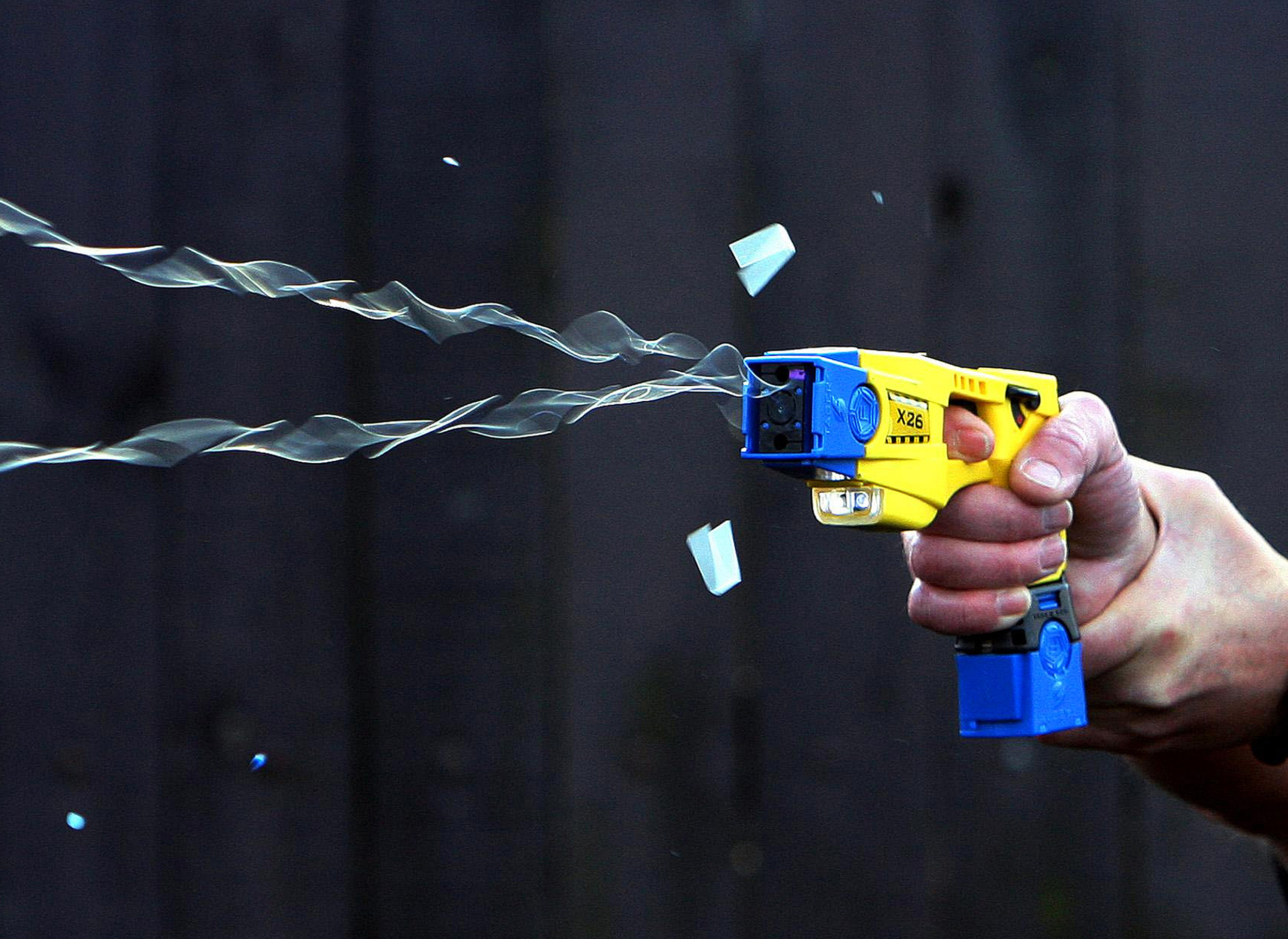 A police watchdog has said officers were right to Taser a man who barricaded himself in a Dundee flat after learning his wife was having an affair.
Mariusz Kirszniewski, 32, became enraged after his wife told him she had been having an affair and barricaded himself and two children inside a property on Saggar Street.
Police negotiators were called out to the incident on July 6 and Kirszniewski, who had military training in his native Poland, threatened "to stab" anyone who tried to gain access to the flat.
He also claimed to have a gun he would use to shoot anyone who entered the flat.
Around 4.30am on July 7 armed police entered the flat and, fearing Kirszniewski was going to grab a weapon from the kitchen, fired a Taser at his back.
This immediately incapacitated Kirszniewski and he was arrested.
He admitted breach of the peace and was sentenced to 173 hours of unpaid work to run alongside a previously imposed order, when he appeared at Dundee Sheriff Court last month.
Kirszniewski and his wife have since separated.
Now the Police Investigations and Review Commissioner (PIRC) has said officers were justified in their use of the Taser, a weapon that delivers a paralysing electric shock to its target.
PIRC investigates every time a weapon is discharged by police.
The PIRC report stated: "Over a period of approximately four hours, police officers negotiated with the man and tried to persuade him to leave his flat. However, their efforts were unsuccessful.
"When the armed officers forced entry to the flat, the man reacted in an aggressive and confrontational manner and refused to comply with the officer's instructions.
"Due to his response and actions, an officer perceived that it was the man's intention to enter the kitchen to retrieve a weapon.
"As a result, the officer discharged a Taser at him, striking him on the back. This allowed other officers to arrest the man and remove any threat posed to the other people present and the officers.
"The use of the Taser in the circumstances was both necessary, proportionate and justified."
Police Scotland expanded the number of officers equipped by Tasers earlier this year in response to a rise in assaults on police.
Divisional Commander for Specialist Services chief superintendent Matt Richards said: "Every day our officers respond to incidents where they do not know what they'll be faced with and this is just one example of the type of dynamic incidents they regularly attend. They respond to these incidents swiftly and professionally in order to keep people safe.
"Their decisive and effective action on the day in question meant that the incident didn't escalate and any further threat to those within the flat was removed.
"Any action we take is carefully considered and will be proportionate, using the least amount of force possible in order to bring incidents to a safe conclusion and we welcome the independent report from the PIRC which highlights that their actions were justified and necessary."