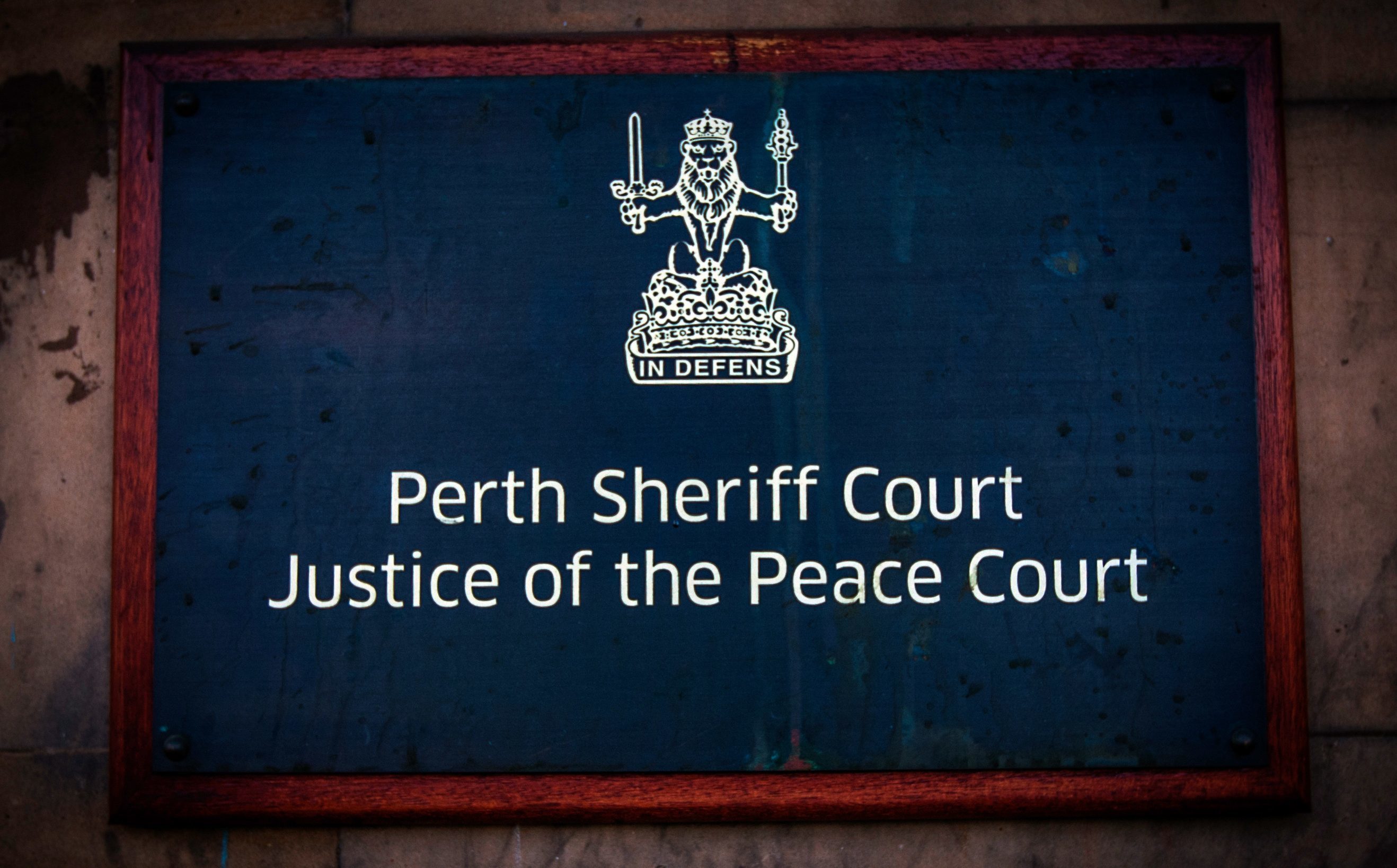 A DJ died a week after being punched in the face at a birthday party – because he refused to play a request.
Lyall Dick, 36, has been fined just £600 after he admitted attacking Derek Wilkie and causing him to suffer significant blood loss.
Mr Wilkie had a deep vein thrombosis and was taking a blood-thinning agent when Dick injured him with a single blow to the head.
Perth Sheriff Court was told paramedics were called to the party at Whins of Fordie in Caputh, near Perth, because staff and friends were struggling to stem the flow of blood.
The court was told Mr Wilkie died a week later but Dick was not charged with killing him as medical experts were unable to prove a direct causal link.
Depute fiscal Carol Whyte said: "He was employed to provide disc jockey services at a private function. At 2.30am, he decided not to play any further music.
"He was approached by the organiser of the event and made a derogatory remark about her partner.
"The accused became involved and Mr Wilkie's partner stood between them to defuse the situation.
"She was pushed out of the way and Mr Wilkie was punched in the face by the accused.
"That caused his nose to bleed and also caused his false teeth and glasses to break.
"Mr Wilkie is now deceased. At the time, he was being prescribed Warfarin in respect of a deep vein thrombosis.
"It caused his nose to bleed excessively and paramedics attended."
Dick, of Lochiebank Crescent, Auchtermuchty, admitted assaulting and injuring Mr Wilkie by punching him on September 3.
He also admitted assaulting Jodie Hamilton by pushing her.
Solicitor Peter Winning, defending, said: "By the time the police arrived, the bleeding had stopped.
"The complainer had made disparaging remarks to one of the organisers.
"My client had no right to, but got himself involved. My client lost his temper and punched him with a jab."
Mr Winning said the father-of-three, who works in construction, had apologised for what he had done.
Sheriff Gillian Wade said: "Clearly the circumstances could have been far more serious for you if the causal link had been made out, but obviously that was not the case.
"I am sentencing on the basis of what was caused and that was a bloody nose."
She fined Dick £600 for the attack on Mr Wilkie and a further £300 for the other assault.